Black Friday bargain hunting in Willmar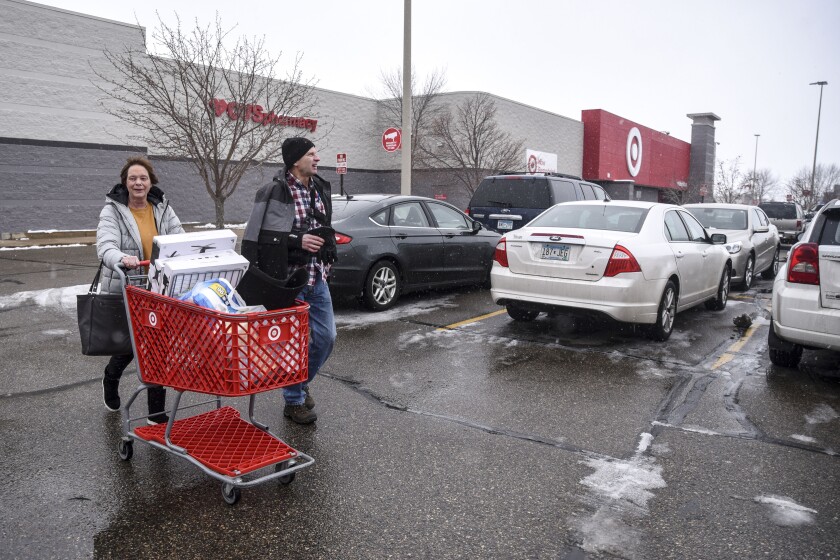 WILLMAR — Shoppers took advantage of Black Friday sales despite the gloomy weather Friday in Willmar.
The weekend weather is not forecast to improve any. The National Weather Service has issued a winter storm warning across central Minnesota starting tonight and lasting through Sunday morning.
1
/
2:
Rob Baker, left, and Juli Baker load their truck with Black Friday purchases in the Target parking lot Friday in Willmar. Erica Dischino / West Central Tribune
2
/
2:
Shoppers take advantage of Black Friday sales at Target despite the gloomy weather Friday in Willmar. Erica Dischino / West Central Tribune