Three to be honored for community leadership by Willmar Lakes Area Chamber of Commerce
The annual leadership awards presentation by the Willmar Lakes Area Chamber of Commerce is slated for March 24. Sarah Swedburg, Steve Gardner and Jim Sieben are this year's recipients.
We are part of The Trust Project.
WILLMAR — Three members of the community will be recognized for their leadership during a Willmar Lakes Area Chamber of Commerce event Thursday, March 24.
The 2022 Chamber community leadership award recipients are Sarah Swedburg, Steve Gardner and Jim Sieben.

Swedburg, business development manager for the Kandiyohi County and city of Willmar Economic Development Commission, will receive the Emerging Young Leader Award.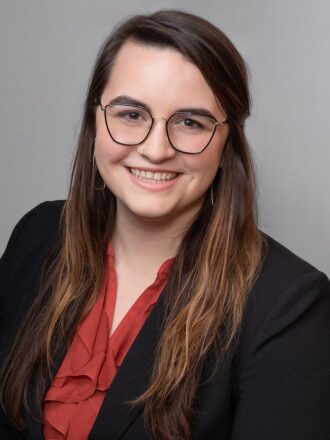 The Emerging Young Leader Award is presented to an individual younger than 40 years of age who demonstrates outstanding leadership that benefits the community and its citizens. Areas of outstanding service includes working with youth, adults and families to improve the Willmar Lakes Area quality of life.
Leadership qualities include creativity, volunteerism, responsibility, problem solving, respectfulness, cooperation and organizational skills. These qualities are not limited to Chamber involvement, and may include work for other organizations.

Gardner, vice president of operations for Willmar Electric Service Inc., will receive the "MILO" Award, named after longtime Chamber volunteer Milo Halberg.
The award was established to recognize local business leaders who exemplify Halberg's leadership in the areas of volunteerism, community leadership and involvement, and dedication to the Chamber of Commerce. The award is presented to a Chamber member who is 40 years or older who has provided leadership and commitment not only to the Chamber, but also to other community organizations and programs.

Sieben, president of Nova-Tech Engineering and the MinnWest Technology Campus in Willmar, will receive the Exemplary Leadership Award.
It is designed to honor a person, business or organization that has achieved recognition in their field and has made significant contributions to the respective profession, business, organization or community of which they are a part. The award is to recognize successful leadership and engagement resulting in noteworthy accomplishments for the businesses, organizations and the community. The recipient inspires others to make a difference in their community.
The celebration is from 11:30 a.m. to 1:30 p.m. March 24 at the Life Center Auditorium on the MinnWest Technology Campus in Willmar. Tickets are $35, which includes a plated lunch, and can be purchased by contacting the Chamber at 320-235-0300 by Tuesday, March 22.
Also during the event, the Chamber will acknowledge retiring board members, the 2021-2022 graduates of the Leadership Perspectives program, and recipients of Chamber membership milestones.
Keep up to date on news about local and area businesses as well as statewide and national trends. Submit your business news tip to the West Central Tribune at business@wctrib.com.