Artists wanted published March 24, 2021
Opportunities for artists in the west central Minnesota area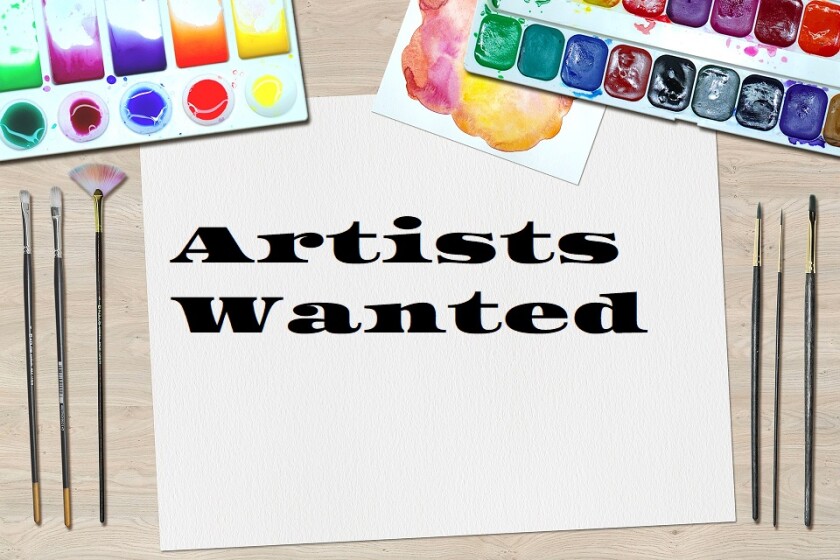 Open Mic
NEW LONDON — The Little Theatre in New London will livestream a monthly open mic program and is looking for artists of all sorts. Do you have songs to share? Stories to tell? Poems to read? Open mic date is April 9. Email nllittletheatre@gmail.com if you'd like to participate.
Granite Falls
"Get to Know Granite Falls: Then & Now" is the theme for visual artists to help the city of Granite Falls transform the riverfront plaza, riverside parks and downtown with an outdoor art installment on public benches. Sketch submissions are due March 31.
It is open to all artists living in the 18 counties, tribal communities, and municipalities served by the Southwest Minnesota Arts Council. Works should be original, two dimensional, and made by hand or utilizing digital tools.
Artists may choose from six categories to inspire their work(s) of art. The Granite Area Arts Council and City Council will use a rubric to select 15 works that will be digitally reproduced on vinyl wrap and adhered to lumber planks to create a functional bench with black wrought iron sides. The visual art works will serve as an interpretative exhibit of significant Granite Falls' arts, heritage, culture and natural amenities.
View categories, compensation, jury details, and submission guidelines at granitefallseda.com.
New London
New London's inaugural Small Stages Artist Residency will run Aug. 6 through Sept. 5. The program is open to a place-based Minnesota performance artist looking to develop, expand or adapt their art by creating new and original interactive art experiences or performance installations designed for small audiences of one to 12 people. As part of the program, which is sponsored by the New London Little Theatre and the New London Arts & Culture Alliance, the artist will be asked to hold one open studio session or workshop, one informal showing of their work in progress and up to three final showings or performances. Application deadline is April 11. More information available on the Little Theatre's website, Newlondontlittleheatre.org.