Gallery exhibits published April 6, 2022
Exhibits on display in the next month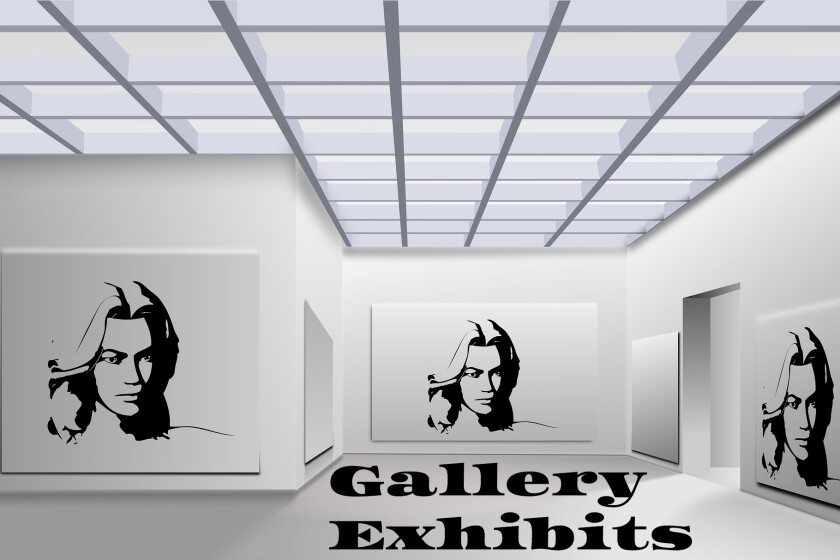 Willmar, through April 15, 8 a.m. to 5 p.m. Monday through Friday, Ridgewater College Art Gallery in the Fine Arts Building; Cottonwood area Lakota artist John Sterner's new exhibit "Eagle Family Vision Cry" features Sterner's recent INKTOBER drawings that depict different prompts he has turned into personal narratives about his heritage and outlook on life. INKTOBER is an Instagram initiative inviting artists to create an ink drawing each day in the month of October.
Willmar, through April, WEAC, 611 Fifth St. S.W., 8 a.m. to 4 p.m. weekdays and when the building is open for events; works by Willmar Middle School students.
Willmar, through April, 9 a.m. to 4 p.m. Wednesday through Friday and during productions, mezzanine gallery, The Barn Theatre; themed invitational exhibit "Mystery" running in conjunction with the play, "Clue," features works by area artists with a People's Choice award.
Bird Island, through April 29, 10 a.m. to 5 p.m. weekdays, weekends by appointment, call 320-365-1011, Cultural Centre, 640 Dogwood Ave.; "Bearing Witness" by photojournalist J Arthur Anderson
Granite Falls, through May 7, 10 a.m. to 4 p.m. weekdays, 10 a.m. to 3 p.m. Saturday, or call 320-564-4039, K.K. Berge building, 807 Prentice St.; works by Autumn Cavendar-Wilson of Granite Falls. The Emerging Artist Gallery exhibit is "Mobius," the works of Stafford Taylor and Miles Taylor.
Willmar, through May 31, during business hours on second level; Don Houseman has two exhibits, "The Lost Pictographs and Petroglyphs" acrylic paintings and some favorite woodcut and lino prints from his collection.
Marshall, through April 29, 8 a.m. to noon, 1 to 4:30 p.m. weekdays, Southwest Minnesota Arts Council art gallery, 114 Third St. N. Make an appointment or call/email to see if open, 800-622-5284 or info@swmnarts.org . "Drawing to Painting: May I Have This Dance…" by David Strom of Windom features 12 large-scale acrylic paintings that visually relate to and pair with 12 previously created pen and ink drawings.