Gallery exhibits published Feb. 8, 2023
Exhibits on display in the next month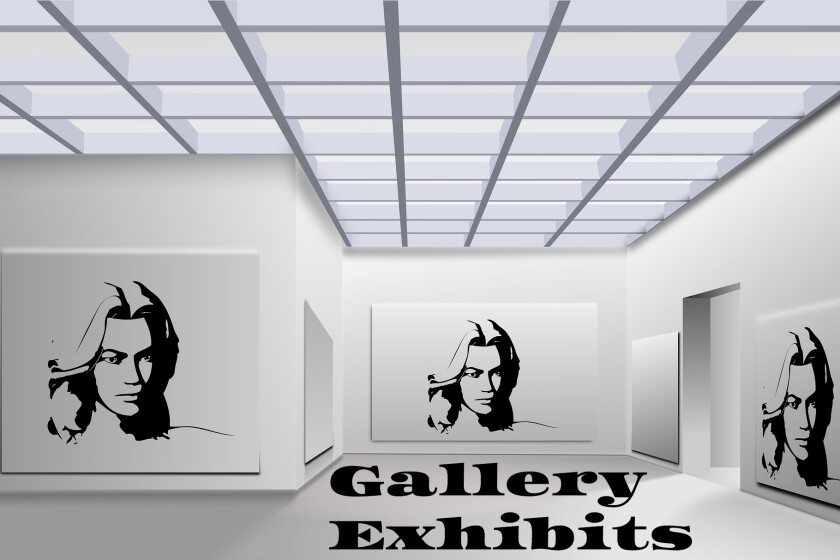 Willmar, February through May, WEAC, 611 Fifth St. S.W., 8 a.m. to 4 p.m. weekdays and when the building is open for events; various works by Willmar Public Schools students.
Granite Falls, through Feb. 25, 10 a.m. to 4 p.m. weekdays, 10 a.m. to 3 p.m. Saturday, or call 320-564-4039, K.K. Berge building, 807 Prentice St.; masked portraits Krystl Louwagie and paintings by Corina Kells. Artists' reception 7 p.m. Feb. 9.
Willmar, through Feb. 17, 8 a.m. to 5 p.m. Monday through Friday, Ridgewater College Art Gallery in the Fine Arts Building; "Out of the Dark and Into the Light" by Gregory Rose, was inspired by a trip to Africa. It is work derived from re-entering the world with a more open eye to how post-traumatic stress disorder (PSTD), trauma, and life experience have informed his creative process and projects, and his response to current social and ethnic shifts within the Black experience and the ingrained community elements found in Black culture and history. Rose, an East Coast native now transplanted to Minnesota, received his Master of Fine Arts from the University of Minnesota with a concentration in drawing and painting.
Marshall, through Feb. 24, 9 a.m. to noon, 1 to 4 p.m. weekdays, Southwest Minnesota Arts Council art gallery, 509 West Main Street. Laura Deleski exhibit "Life is a story." She received a SMAC Emerging Artist grant to expand her art by designing an original piece which merges both quilting and genealogy together into one piece about 40-by-60 inches in size. The exhibit will include works from several mediums.
Morris, through Feb. 18, 9 a.m. to 8 p.m. Monday through Thursday, 9 a.m. to 6 p.m. Friday, and 1 to 4 p.m Saturday, Edward J. and Helen Jane Morrison Gallery, Humanities Fine Arts; "Making Sense of it All," faculty exhibit and HFA@50 exhibit.
St. Joseph, through Feb. 25, 10 a.m. to 9 p.m. Monday through Saturday, Gorecki Gallery, Benedicta Arts Center; "Just Wondering" mixed media by Scott Murphy and Elain Rutherford.
Collegeville, through March 17, 2 to 6 p.m. Tuesday through Saturday, until 8 p.m. on Thursday, St. John's Art Center; "Maker" acrylic paintings by Erik Benson.