Gallery exhibits published Nov. 21, 2019
Exhibits on display in the next month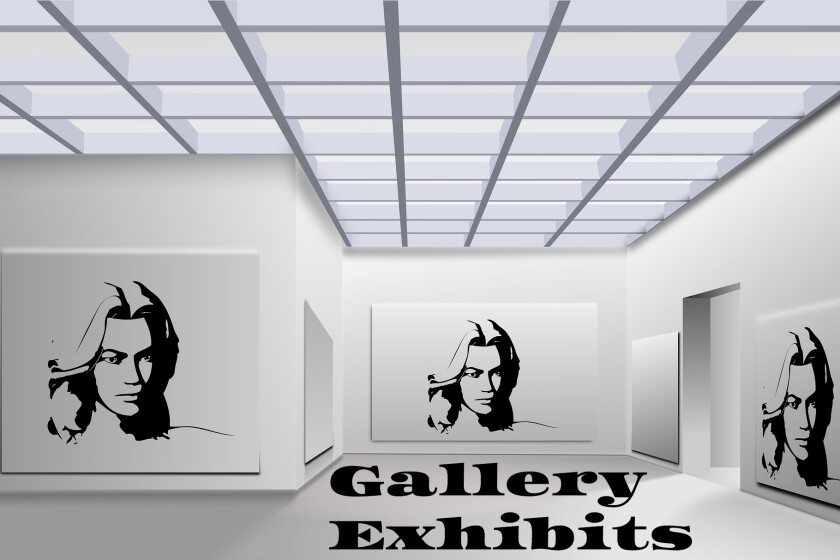 Cultural Centre
Bird Island, through Nov. 29, 10 a.m.to 5 p.m. weekdays, weekends by appointment, call 229-220-4232, Bird Island Cultural Centre; "The Joy of Expression" featuring pottery, stained glass, watercolor and jewelry by Sheila Jacobs.
WEAC
Willmar, through Nov. 30, 8 a.m. to 4 p.m. weekdays and when building is open for events, WEAC; paintings by Lamberton artist Agnes Alsgaard Lien.
Kensington Bank
Willmar, through Nov. 30, 8:30 a.m. to 5 p.m. weekdays; quilts by Country Quilters members.
Ridgewater College
Willmar, through Dec. 20, 8 a.m. to 5 p.m. Monday-Friday, Ridgewater College Art Gallery; "David Plowden's Minnesota" on loan from the Grohman Museum at the Milwaukee School of Engineering. Plowden's medium format photography focuses on Minnesota subjects and include a 1956 photo of a steam engine passing the Kandiyohi Farmers Union Grain Elevator in Willmar.
SMAC gallery
Marshall, through Dec. 20, 8 a.m. to noon, 1 to 4:30 p.m. weekdays, Southwest Minnesota Arts Council art gallery; Kerry Kolke-Bonk of Appleton received a SMAC grant to support showing her pieces in a solo show, which included the framing of her recent watercolor pieces.
Sibley State Park centennial
Willmar, through Dec. 31,when building is open, Kandiyohi County Historical Society community room; Little Crow Photography Club exhibit of photos to celebrate Sibley State Park's 100th birthday; photos must be from the park or nature photography taken in Kandiyohi County.
Prince
St. Paul, through May 3, 10 a.m. to 8 p.m. Tuesday, 10 a.m. to 5 p.m. Wednesday-Saturday and noon to 5 p.m. Sunday, Minnesota History Center, 345 Kellogg Blvd. W., St. Paul; admission $12 for adults, $10 for seniors, veterans/active military and college students, $6 ages 5 to 17; free ages 4 and under, MNHS members and from 3 to 8 p.m on Tuesdays. "Prince: Before the Rain" exhibit features live performance shots and behind-the-scenes candids of Prince and other artists as well as a handful of artifacts that speak to Prince's image. His next big hit, "Purple Rain," is featured in "First Avenue: Stories of Minnesota Mainroom" exhibit including the suit he wore in the movie and other artifacts, as well as a section devoted to Prince's April 2016 passing with memorial letters and items left at First Avenue.