Gallery exhibits published Sept. 21, 2022
Exhibits on display in the next month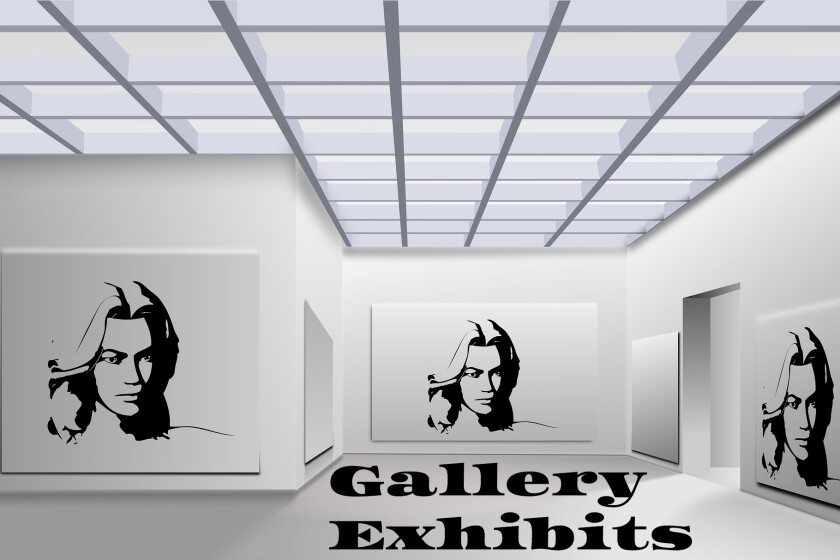 We are part of The Trust Project.
Willmar, through Sept. 28, 8 a.m. to 5 p.m. Monday through Friday, Ridgewater College Art Gallery in the Fine Arts Building; "Sankofa" by Lela Pierce is work on paper, iconography, drawing from her African and European ancestry to explore notions of rebirth and transformation. The walls of the Willmar Gallery have been painted black for the exhibition, making Pierce's bold colors and geometric forms pop.
Bird Island, Sept. 1-29, Tuesday through Friday, 10 a.m. to 5 p.m., Saturday, 1 to 4 p.m. or call 320-365-1011, Cultural Centre in Bird Island, 640 Dogwood Ave; sculptures "Embracing the Challenge of Blindness" by Dena Bickhardt.
Willmar, through September, WEAC, 611 Fifth St. S.W., 8 a.m. to 4 p.m. weekdays and when the building is open for events; works by the Little Crow Photography Club.
Willmar, through Oct. 13, 9 a.m. to 4 p.m. Wednesday through Friday and during productions, mezzanine gallery, The Barn Theatre; themed invitational exhibit "That's Odd" running in conjunction with the play, "The Odd Couple," features works by area artists with a People's Choice award.
Granite Falls, through Oct. 15, 10 a.m. to 4 p.m. weekdays, 10 a.m. to 3 p.m. Saturday, or call 320-564-4039, K.K. Berge building, 807 Prentice St.; paintings by Tamara Isfeld of Granite Falls. The Emerging Artist Gallery exhibit is "popArt," pop-up art installed by a variety of artists through Oct. 2.
Marshall, through Oct. 28, 9 a.m. to noon, 1 to 4 p.m. weekdays, Southwest Minnesota Arts Council art gallery, 509 West Main Street. 44 artworks by Jammie Niemeyer of Maynard from her "Diversity – An Eye for Our Growth" project. Virtual artist talk, 5:30 p.m. Oct. 6, email SMAC staff at info@swmnarts.org for the Zoom link to join.
Morris, through Oct. 8, 9 a.m. to 8 p.m. Monday through Thursday, 9 a.m. to 6 p.m. Friday, and 1 to 4 p.m Saturday, Edward J. and Helen Jane Morrison Gallery, Humanities Fine Arts; "It Was Bound to Be Amazing: Selections from the Minneapolis Modern Quilt Guild."
St. Joseph, through Oct. 15, 10 a.m. to 9 p.m. Monday through Saturday, Gorecki Gallery, Benedicta Arts Center; "New Traditions: Transitions in Fiber Art" by Aspen Mahon and Jennifer Plas.
Collegeville, through Oct. 29, 2 to 6 p.m. Tuesday through Saturday, until 8 p.m. on Thursday, St. John's Art Center; "Indigenous Survivance" works by Pat Kruse, Annette S. Lee, Steve Premo, Jonathan Thunder and Laura Youngbird, curated by Travis Zimmer.