Food & Drink published Feb. 10, 2022
The food and drink classes calendar is published weekly on Thursdays. Email submissions to news@wctrib.com by noon Monday.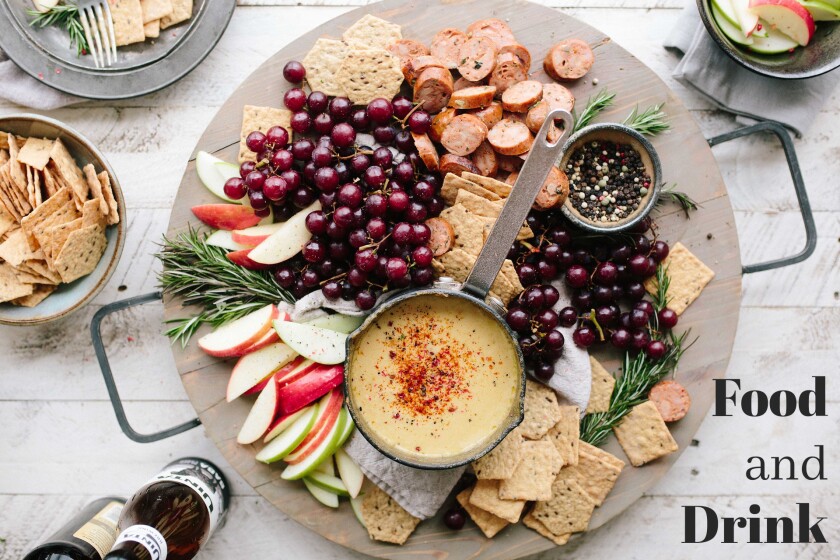 WILLMAR — Advance registration is required for all the classes, call 320-262-5288 .
Candy heart: Feb. 12, 2 p.m., $5. A classic candy you receive every year, but this year you can make your own and write your own saying.
Sweetheart snack box: Feb. 13, 12:30 p.m., $15. The perfect Valentine's Day activity to do with a spouse, friend, or group. Learn how to make herbed goat cheese, pickled red onions, a beautiful salami rose, chocolate-covered strawberries and a raspberry pear smash mocktail.
Chocolate tasting party: Feb. 14, 3 p.m., $3. Sample fun chocolate varieties, explore and guess different flavors of Valentine's Day Candy.
MILAN — Milan Village Arts classes have been scheduled for the next year. To register or for more information, call 320-734-4807 or visit the website at milanvillageartsschool.org ; email: mvas@fedteldirect.net .
Caraway rye bread: Feb. 26, 1 to 5 p.m., with instructor Maureen Hark. For beginner and above; ages 12 and under must be accompanied by a parent. Baking bread in a Dutch oven creates a miniature version of a professional steam-injected oven. Class will make a wet rye bread recipe with caraway, perfect for sandwiches or eating with a slice of sharp cheese. Bring a bread bowl and a Dutch oven if you have one. An email will go out before class with more details. Tuition is $65, supplies included. Registration deadline is Feb. 12.
Willmar Community Education
WILLMAR — Advance registration is required for all the classes, register online at www.cewillmarmn.com or in person at Jefferson Learning Center.
Cookie art: Two Tuesday sessions remain, 6:30 to 8:30 p.m. March 8 and April 12 at The Hive, 1025 19th Ave. S.W., Suite 1, Willmar. Cost is $27 for each class with instructor Stacy Holwerda. Hands-on class where you will create your own edible masterpieces. All items provided and you will leave with six cookies. Bring a flat container, preferably 6 by 9 inches or larger as your frosting may still be wet. Themes are St. Patrick's Day on March 8 and Easter on April 12.
Oils and chakras: Feb. 15, 6:30 to 7:30 p.m., Willmar Middle School. Cost of $7 with instructor Kayla Brandt. The class will look at the seven main chakras and how essential oils can be used to help balance and open them up. You will make roller balls or samples for each chakra. First product is included in the course fee, additional products are $5 each (no limit) and can be paid to the instructor during the class.