A virtual school fire drill during distance learning? Willmar Senior High tried it Wednesday. Yup, it was April 1
With so many things in people's lives now anything but routine, it's good to have a little normalcy, like a harmless but hilarious April Fool's joke perpetrated on hundreds of Willmar students.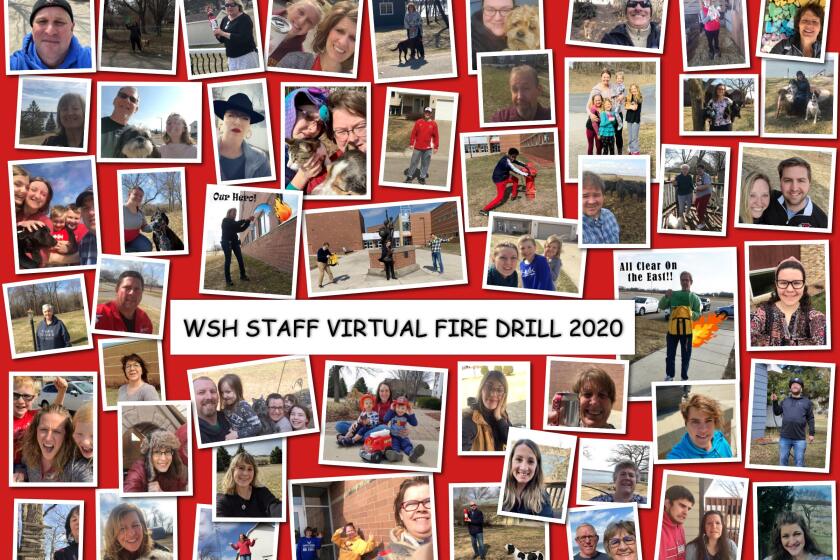 WILLMAR — Dozens and dozens of Willmar Senior High School students emailed selfies to the high school Wednesday and only found out later they'd been had.
They were the result of an email note from Principal Paul Schmitz:
"Good afternoon WSH students,
"In accordance with the safety guidelines set forth by the State of Minnesota, we are required to have a fire drill TODAY at 2:35 pm. As we are currently distance learning, you will need to participate in this drill virtually. Please email your assigned assistant principal (Ms. Bobbe for grades 9 &11; Mr. Hisken for grades 10 & 12), a photo of yourself in an appropriate safe zone outside your house or apartment. We appreciate your assistance in this matter. Your safety is always our number one concern."
Schmitz even included a photo collage of staff members participating in their morning virtual fire drill. The photos included staff members outside their homes with their children, spouses and pets. Some photos indicated that distance teaching has given them a chance to go a little bit scruffy.
In an email later Wednesday afternoon, Schmitz said, "We sent this out today and got back dozens (hundreds?) of responses so far. We let them off of the hook with a "Happy April Fools" email about an hour later."