Accident Friday morning south of Belgrade closes U.S. Highway 71
Drivers are asked to seek alternate routes while U.S. Highway 71 remains closed because of an accident south of Belgrade.
BELGRADE — U.S. Highway 71 south of Belgrade is currently closed to traffic because of an accident.
The crash site is about five miles south of Belgrade, near Kandiyohi County Road 34.
According to the Minnesota Department of Transportation, traffic is being rerouted and drivers should seek alternate routes until further notice.
As a public service, we've opened this article to everyone regardless of subscription status. If this coverage is important to you, please consider supporting local journalism by clicking on the subscribe button in the upper right-hand corner of the homepage.
1
/
2:
U.S. Highway 71 south of Belgrade is closed due to an accident Friday morning beginning at the intersection of Kandiyohi County Road 34 to State Highway 9 northeast of New London. Erica Dischino / West Central Tribune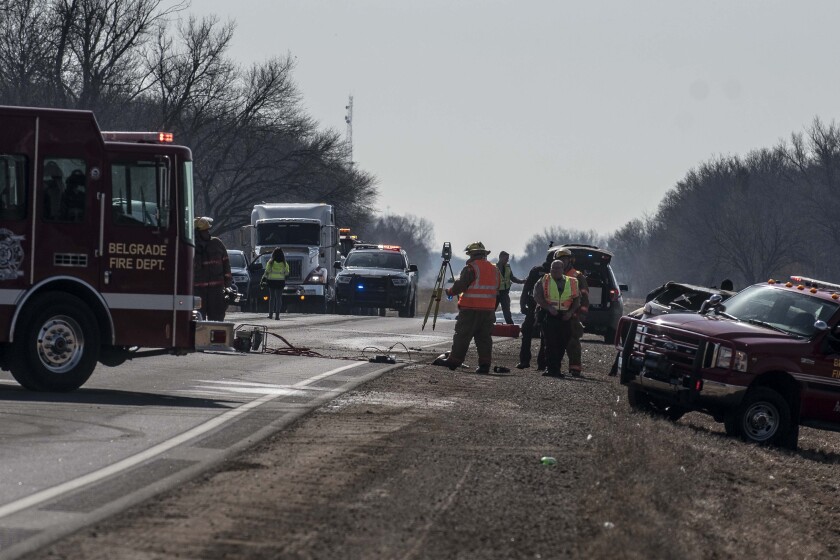 2
/
2:
First responders work at the scene of an accident that occurred Friday morning near the intersection of Kandiyohi County Road 34 and U.S. Highway 71 south of Belgrade. Erica Dischino / West Central Tribune