Case rates fall to lowest levels in months, most area counties report vaccination rates of 50% or higher
Counties in west central Minnesota have reported falling 14-day case rates in the past week, and across the state rates have generally fallen over the past five weeks. Vaccination rates continue to rise around the state.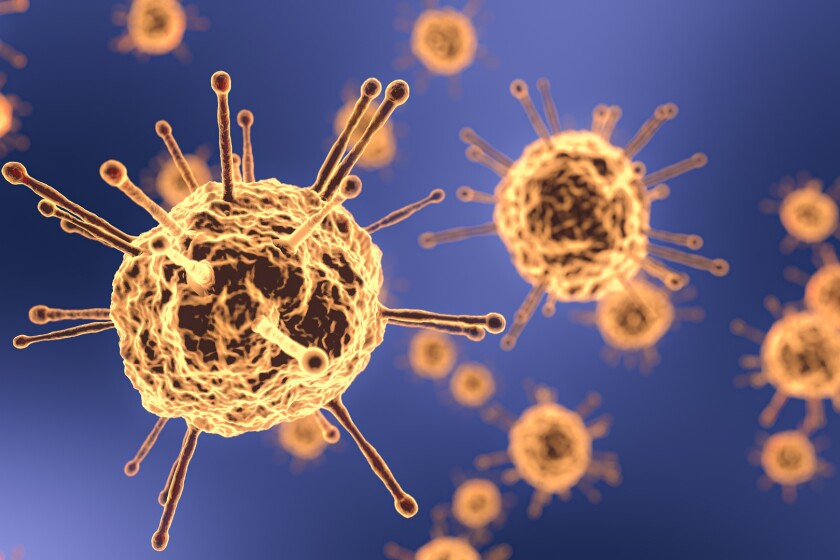 All area counties recorded a decrease in their 14-day COVID-19 case rate in Thursday's weekly report from the Minnesota Department of Health.
Vaccination rates in most area counties indicate that 50% or more of the population 12 and older has had at least one shot. Two area counties, Meeker and Stearns, have vaccination rates less than 50%.
All 11 counties followed by the West Central Tribune have case rates of less 16 cases per 10,000 residents. Seven counties have case rates in single digits.
Statewide, 42 of the state's 87 counties had case rates in single digits. Another 43 have case rates of between 10 and 30.
Two counties in the state have case rates of 30 or higher — Wadena at 32.24 and Koochiching at 60.11.
Case rates have been falling steadily in past months. In the report six weeks ago, 71 of the state's counties reported case rates of 30 or higher. Four weeks ago, 57 counties reported case rates of 30 or higher.
The 14-day case rate is one factor school districts used during the school year to choose a learning model. The weekly report also shows case rate trends over the past six weeks. The case rate report is released at 11 a.m. each Thursday.
RELATED: See CORONAVIRUS
The case rate measures the county's number of newly confirmed cases over a two-week period per 10,000 residents. The state divides the number of new cases by the number found by dividing a county's population by 10,000.
The state considers a 14-day case rate of 10 or higher to represent an elevated risk of COVID-19 transmission in the community, especially when the level is sustained or increases over time.
This week's report includes the case rate from May 16 to May 29 and how it changed from a week ago:
The state separately reports vaccine administration numbers. As of Friday's report, 2,985,441 people have received at least one dose and 2,715,622 have completed the vaccine series statewide.
According to the figures available Friday, the percentage of residents age 12 and over who have received at least one dose of COVID-19 vaccine in area counties includes:
Big Stone: 65%

Chippewa: 56%

Kandiyohi: 50%

Lac qui Parle: 55%

Meeker: 46%

Pope: 54%

Redwood: 50%

Renville: 54%

Stearns: 49%

Swift: 56%

Yellow Medicine: 52%
The vaccine data web page is updated at 11 a.m. daily, but it can take up to 48 hours for data to be reported to the state and processed.
As a public service, we've opened this article to everyone regardless of subscription status. If this coverage is important to you, please consider supporting local journalism by clicking on the subscribe button in the upper right-hand corner of the homepage.
Fundraising is underway to move the giant ball of twine from the Highland, Wisconsin, home of creator James Frank Kotera, who died last month at age 75, 44 years after starting the big ball.
Mike Clemens, a farmer from Wimbledon, North Dakota, was literally (and figuratively) "blown away," when his equipment shed collapsed under a snow load.
Volunteers lead lessons on infusing fibers with plant dyes and journaling scientific observations for youth in Crow Wing and Olmsted counties.