Kandiyohi County awarded $4.9M state broadband grant to help fund project in five townships
Kandiyohi County was awarded a $4.9 million state Border-to-Border broadband grant to help fund a Federated Telephone Cooperative broadband expansion project in five townships.
We are part of The Trust Project.
WILLMAR — Kandiyohi County has finally received the news it has been waiting months to hear. The county was awarded a $4.9 million state Border-to-Border broadband grant to help fund a broadband expansion project in Arctander, Dovre, Lake Andrew, Mamre and St. Johns townships.
"We are so excited. This is years in the making," said Sarah Swedburg, business development manager for the Kandiyohi County and City of Willmar Economic Development Commission.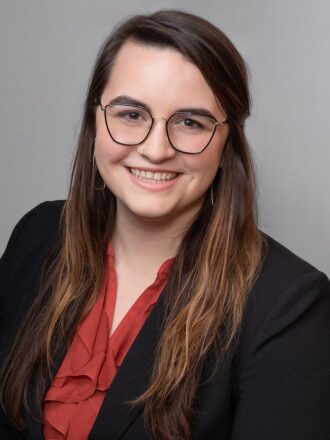 The project with Federated Telephone Company will bring high-speed fiber broadband to 343 unserved and 302 underserved properties in the five townships. Once the project is completed, those households, businesses and institutions will have access to symmetrical broadband speeds over the state minimum standards of 100 megabits download and 20 megabits upload.
"From day one, I have been a strong supporter of increased broadband funding for communities in Greater Minnesota," said Rep. Dave Baker, R-Willmar, in a news release announcing the grant award. "Improved internet access means more opportunities for families, businesses, and students around the state. In 2022, it is critically important that Minnesotans can enjoy a fast and stable internet connection no matter where they live. Today's news is an important step in making that a reality, including here in Kandiyohi County."
The total project cost is estimated at $10 million. The grant will cover half the cost. Federated Telephone has pledged to pay 25% of the total project cost, while Kandiyohi County has dedicated $1.3 million in American Rescue Act Plan dollars. The remainder will be picked up by the townships, Swedburg said.
Broadband expansion has been a priority of the county and the EDC for years. The EDC staff and its Broadband and Advanced Technology Committee, Mid-Minnesota Development Commission, former EDC staffer Connie Schmoll and the various townships and cities have put in months of work to bring broadband expansion projects to the county.
"I give a lot of credit to the Kandiyohi Broadband Task Force and their continued work on finding the best ways to expand this critical service to our county. Their leadership on this has been critical," Baker said in the release.
Next steps include obtaining all property owners' permissions and other due diligence done this winter so once the construction season starts, the work can start, Swedburg said. Supply chain issues plus all the other broadband projects going on could cause some delays and the project could take two construction seasons to complete.
"We are excited to have a strong partner like Federated by our side and making this possible," Swedburg said.
Sixty-one broadband expansion projects across the state received a combined $99.6 million in grants from the Border-to-Border Broadband grant program.