Kandiyohi County Board salutes county manufacturers with proclamation
At the Oct. 4 Kandiyohi County Board meeting, commissioners proclaimed October to be Manufacturing Month as a means to shine a spotlight on the county's robust manufacturing sector.
We are part of The Trust Project.
WILLMAR — In 2021, manufacturing provided nearly 13% of all the jobs in Kandiyohi County, behind only health care and social services, according to data from the Minnesota Department of Employment and Economic Development. DEED is also projecting that manufacturing will continue to grow, providing even more jobs.
Therefore, it makes sense that the Kandiyohi County and City of Willmar Economic Development Commission would want to highlight the county's vibrant manufacturing industry.
"It is a big focus for us," said Sarah Swedburg, EDC business development manager.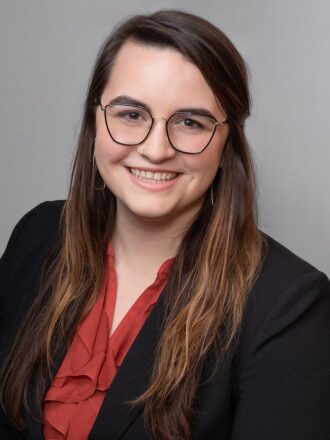 At Tuesday's meeting of the Kandiyohi County Board, Swedburg requested that commissioners declare October as Manufacturing Month in Kandiyohi County. The commissioners did so unanimously.
The county proclamation follows the statewide decree signed by Gov. Tim Walz last week.
"This is a very appropriate motion for our community, our county," said County Commissioner Corky Berg, board chair. "We have some major manufacturing taking place here, and it adds so much to who we are here."
To spotlight manufacturing in Kandiyohi County, the EDC partnered with the Central Minnesota Manufacturing Association and the state. Throughout October, manufacturing businesses in Kandiyohi, McLeod, Renville and Meeker counties will be highlighted weekly on various social media channels and through tours at various businesses.
Kandiyohi County was featured starting Oct. 3 and continuing through Oct. 7.
With the help of state and federal funds, homes and businesses in Lake Elizabeth, East Lake Lillian and Harrison townships in Kandiyohi County could have broadband connections within two years.
"We have lots of great manufacturers in our county," Swedburg said.
Five of those businesses were highlighted on the EDC's Facebook and Linkedin profiles: Rambow, Brunswick, Dahmes Stainless, Hanson Silos and West Central Steel. The social media posts focused on both the work the businesses do and the employees that make it all possible.
The EDC hopes to grow the pool of possible employees by building connections between the county's schools and manufacturing businesses through things such as tours and job fairs. The goal is to hopefully show what opportunities jobs in manufacturing can offer the county's diverse population.
The museum showcases a wide variety of people, places and things from the 150 years of the county's past.
"We know there is a lot of room for diversification of that workforce," which currently is majority white and male, Swedburg said. "Exposing kids, female, diverse populations to manufacturing jobs and the opportunities that those provide is a huge workforce development opportunity for our region and our state."
Job hunters interested in a manufacturing career can attend job fairs where many firms have booths, contact the EDC or visit various online job boards.
"A lot of our manufacturers do a great job of posting their jobs on sites like Linkedin and other areas," Swedburg said.
As for the commissioners, they are grateful to the many manufacturing businesses that choose to call Kandiyohi County home, provide jobs and play an important role in the community.
"I want to thank the manufacturers of the county," said Commissioner Duane Anderson. "Sometimes they are underappreciated or taken for granted."