Kandiyohi County Board to hold special meeting jan. 13 on OSHA mask mandate
The Kandiyohi County Board of Commissioners will meet in a special meeting on Thursday to continue discussion on the OSHA COVID-19 Emergency Temporary Standard regulations, which requires employers with 100 or more employees to require COVID-19 vaccines and put in place a mask mandate for unvaccinated workers.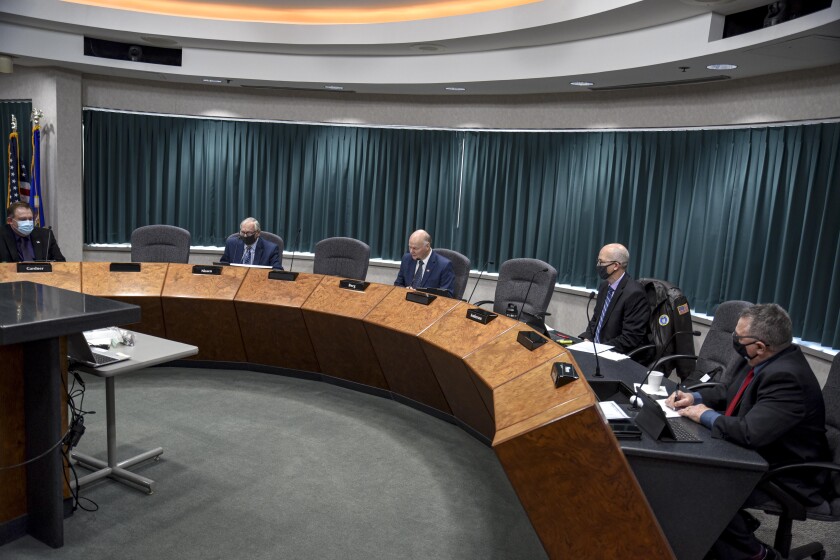 WILLMAR — In a special meeting at 3 p.m. Thursday, the Kandiyohi County Board of Commissioners will hold a discussion about the mask mandate requirement for county buildings, part of the Occupational Safety and Health Administration Emergency Temporary Standard. The meeting will be held in the boardroom in the Kandiyohi County Health and Human Services Building in Willmar.
The OSHA Emergency Temporary Standard sets rules surrounding the federal COVID-19 vaccine mandate for all businesses with more than 100 employees. While the future of the mandate is currently being decided in the U.S. Supreme Court, until a final decision is made, businesses must still begin complying with the rules.
At its regular meeting on Jan. 4 , county administration staff presented information on the vaccine mandate and how the county had started planning for compliance.