Madison Healthcare completes $16.5 million renovation and addition project in western Minnesota
Kraus-Anderson has completed a $16.5 million project to renovate the Madison Healthcare Services facility in Madison, Minnesota, and add needed assisted living units.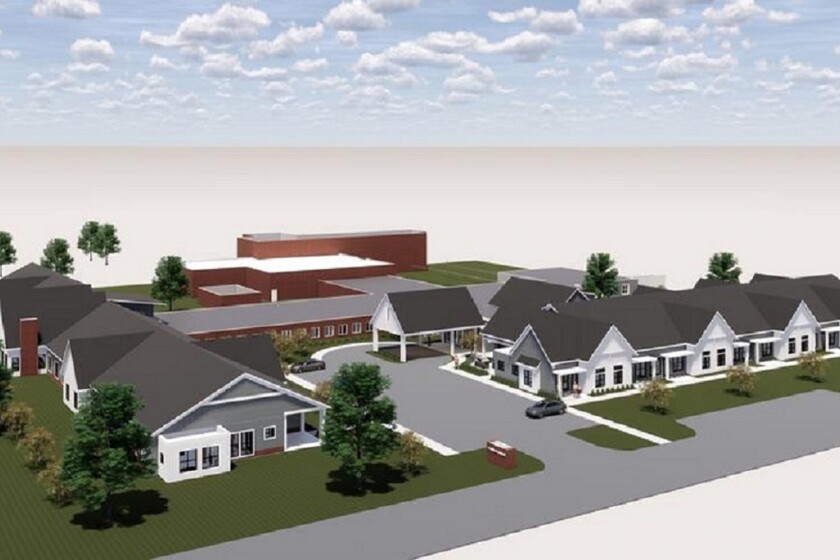 We are part of The Trust Project.
Editor's note: This story has been updated since original publication to correct outdated information that had been included from a West Central Tribune archived story. Hilltop Residence, one of the facilities on the Madison Healthcare Services campus, currently offers senior independent living.
MADISON — Madison Healthcare Services is celebrating the completion of a $16.5 million renovation and addition to its facilities in Madison by Kraus-Anderson.
The project, which was launched in September 2020, adds needed assisted living housing in Lac qui Parle County.
Designed by HGA Architects, the 52,639-square-foot project features the renovation of the 51-unit skilled nursing facility and the construction of Prairie Winds Senior and Assisted Living, a new 12-unit facility. The project also adds underground parking spaces.
In addition to the skilled nursing and assisted living facilities, Madison Healthcare Services includes a 12-bed critical care access hospital and a medical clinic with specialty care, therapy and outreach services. Madison Healthcare Services also manages the Hilltop Residence, which offers senior independent living.
A 2018 facilities study undertaken by Madison Healthcare Services identified a need to renovate the current Care Center space, according to a West Central Tribune story published in October 2020. The study also found a need for additional assisted living housing in Lac qui Parle County.
Lac qui Parle County has an aging population, with nearly 28% of its population age 65 and over. The county has 6,623 residents and Madison, its county seat, has a population of 1,417, according to U.S. census data.
The project is benefited by a $1.5 million major gift campaign in the community.