Records published Feb. 23, 2022
The Tribune publishes Records as part of its obligation to inform readers about the business of public institutions and to serve as a keeper of the local historical record. All items are written by Tribune staff members based on information contained in public documents from the state court system and from law enforcement agencies. It is the Tribune's policy that this column contain a complete record. Requests for items to be withheld will not be granted.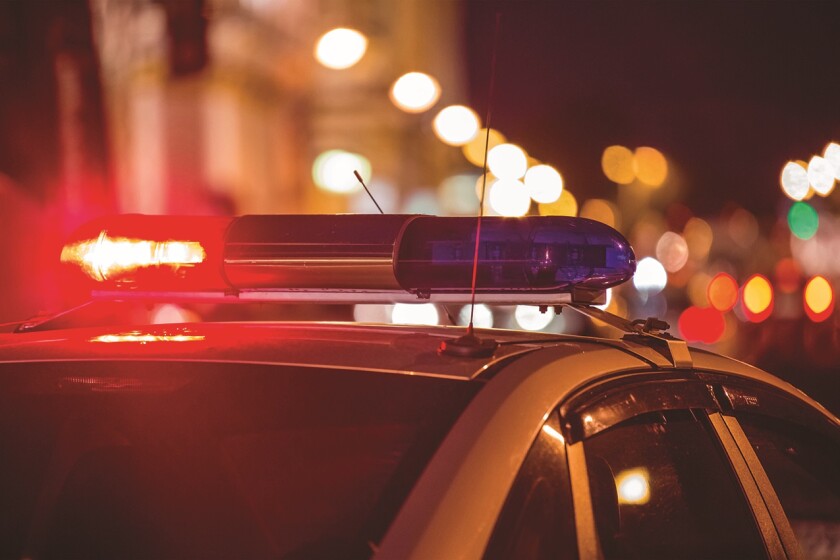 Large shed destroyed in Sunday morning fire in Colfax Township
NEW LONDON — A 30-foot by 70-foot shed and its unidentified contents were a total loss after a fire early Sunday morning at a property located on the 400 block of Minnesota Highway 9 in Colfax Township, near New London.
According to a news release from the New London Fire Department, the property owner called 911 and reported the shed was on fire and fully engulfed. When firefighters arrived, the building was engulfed and the roof had collapsed.
An exterior attack of the fire was conducted and firefighters also protected the other outbuildings from the flames. Firefighters were on scene for about four hours and there were no injuries reported.
The total loss of the structure and goods was estimated at $200,000, the release said.
Assisting the New London Fire Department were the Belgrade, Brooten, Spicer and Sunburg fire departments; New London Ambulance; and the Kandiyohi County Sheriff's Office.
Fire reported Monday at Simenson Livestock
BLOMKEST — A fire was reported at Simenson Livestock at 16002 Highway 71 S. near Blomkest around 8:20 a.m. Monday.
According to the Kandiyohi County Sheriff's Office media report, the Blomkest, Kandiyohi, Lake Lillian, Prinsburg, Raymond and Willmar fire departments all responded to the scene. Also assisting were the Blomkest First Responders and Lake Lillian Ambulance.
No other information was immediately available.
CEE-VI Drug Task Force arrests three, seizes drugs and firearm during search
WILLMAR — Three individuals were arrested Monday on aggravated first-degree drug possession charges following searches of two Willmar residences.
According to a news release from the CEE-VI Drug Task Force, search warrants were executed at properties located on the 900 block of 20th Avenue Southeast and on the 500 block of Russell Street Northwest in Willmar.
The task force said in the release that it seized 3.1 pounds of methamphetamine, 55 grams of cocaine, 80.6 grams of marijuana, 41 THC vape cartridges and a small amount of fentanyl. Also uncovered was a firearm with an altered serial number, the release said.
A 46-year-old male, a 44-year-old female and a 21-year-old male were arrested.
Assisting the task force were the Willmar Police Department and SWAT Team and CentraCare Emergency Medical Services.
Kandiyohi County marriage licenses
Five couples filed for marriage licenses last week in Kandiyohi County.
Angela Ellen Butler, Willmar; Michael James Merten, South Haven
Laura Christine Jackson, Willmar; Ryan David Bjonfald, Willmar
Brenda Lizeth Cruz, Willmar; Jose Ramon Bonilla, Morris
Elizabeth Caroline Preuss, Kandiyohi; Michael Drew Christensen, Kandiyohi
Brad Edward Keller, New London; Brenda Sue Sadler, Purcell, Oklahoma