Records published Jan. 29, 2022
The Tribune publishes Records as part of its obligation to inform readers about the business of public institutions and to serve as a keeper of the local historical record. All items are written by Tribune staff members based on information contained in public documents from the state court system and from law enforcement agencies. It is the Tribune's policy that this column contain a complete record. Requests for items to be withheld will not be granted.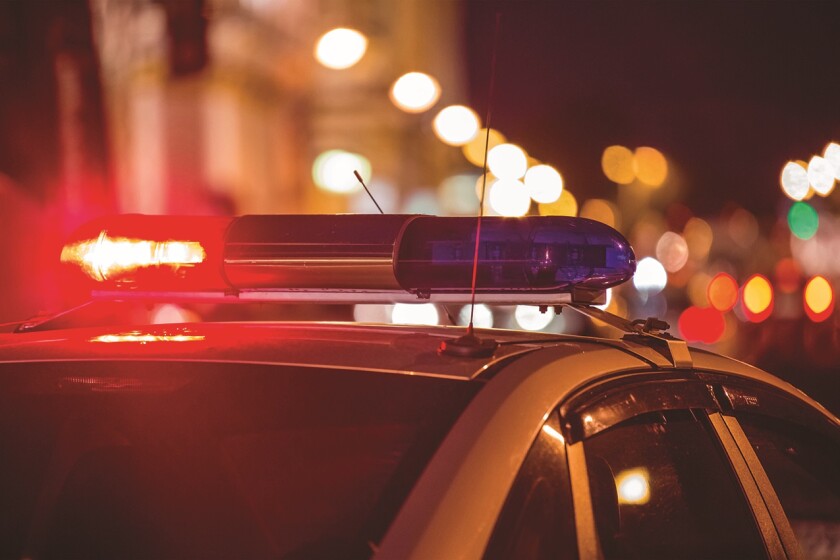 No injuries in Thursday collision involving snowplow, semi in Renville County
OLIVIA — No one was injured when a semitractor and a Renville County snowplow collided in an intersection at 9:04 a.m. Thursday.
A 2020 International plow truck, driven by Scott Mathiowetz, 51, of Olivia, was traveling westbound on U.S. Highway 212 and slowed to make a left turn at Renville County Road 13 in Troy Township, approximately two miles west of Olivia, according to the Renville County Sheriff's Office.
A 2004 International semi, driven by Kevin Clouse, 57, of Olivia, went around the plow to pass and the two vehicles collided in the intersection.
The collision caused minimal damage to the snowplow and moderate damage to the semi.
Two injured in head-on crash near Dassel
DASSEL — Two people were injured Thursday night in a head-on crash at the intersection of Minnesota Highway 15 and 200th Street in Collinwood Township, south of Dassel in Meeker County.
According to a release from the Meeker County Sheriff's Office, the crash was reported at 10 p.m.
Deputies found that Paul Waibel, 55, of Litchfield, was driving a vehicle north on Highway 15 and crossed the center line, colliding with a vehicle driven by Katie Lene, 35, of Hutchinson, according to the release.
Katie Lene and passenger Justin Lene, 34, of Hutchinson, were transported to the Hutchinson Health hospital with non-life-threatening injuries.
Deputies considered alcohol to have been a factor in the crash.
Waibel was arrested and booked into the Meeker County Jail on suspicion of driving while impaired and criminal vehicular operation causing bodily harm.
The Minnesota State Patrol, Dassel Fire and Rescue and Allina Ambulance also responded to the scene.
Kandiyohi County marriage licenses
WILLMAR — There were no marriage licenses issued in Kandiyohi County during the week of Jan. 24, 2022.