Records published Jan. 9, 2023
The Tribune publishes Records as part of its obligation to inform readers about the business of public institutions and to serve as a keeper of the local historical record. All items are written by Tribune staff members based on information contained in public documents from the state court system and from law enforcement agencies. It is the Tribune's policy that this column contain a complete record. Requests for items to be withheld will not be granted.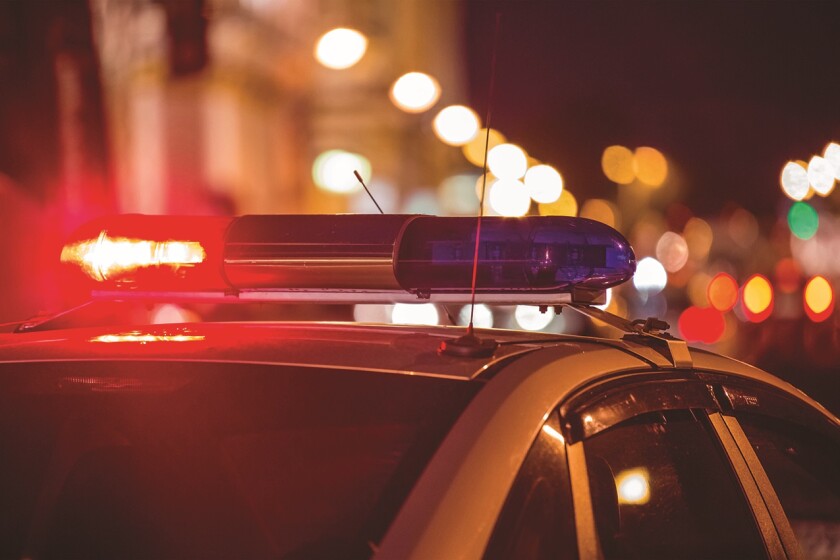 We are part of The Trust Project.
BELGRADE — A 29-year-old man was arrested around 10:57 p.m. Friday at a property on the 25200 block of 50th Street Northeast in Belgrade for fifth-degree drug possession and second-degree driving while impaired — refusal to test, the Kandiyohi County Sheriff's media report said.
SPICER — A 71-year-old man was arrested around 2:20 a.m. Saturday near the intersection of Lake Avenue South and Charley Arne Road in Spicer for fourth-degree driving while intoxicated, the Kandiyohi County Sheriff's media report said.
WILLMAR — A 35-year-old man was arrested around 12:30 a.m. Saturday at a property located on the 1100 block of U.S. Highway 12 East in Willmar for fourth-degree assault and disorderly conduct. According to the Willmar Police Department media report, the individual was outside screaming. Several officers responded to the call.
WILLMAR — There were two reports of vehicle crashes from drivers sliding through stop signs Saturday afternoon in Willmar, according to the Willmar Police Department media report.
The first occurred at 1:40 p.m. at the intersection of Olena Avenue and Second Street Southeast. The report said one driver was unable to stop at the stop sign and continued through the intersection, colliding with a second driver. The first vehicle was still operable but the second needed to be towed. The driver of the second vehicle reported some low back pain but did not want to be seen by emergency medical services.
The second crash happened around 1:47 p.m. near the 800 block of Seventh Street Southwest. The report said the first driver was headed west on Kandiyohi Avenue, slid through the stop sign and hit the second vehicle. The first driver was cited for not having a Minnesota driver's license and a stop sign violation, the report said.
WILLMAR — The Kandiyohi County Sheriff's Office took a report around 5:04 p.m. Friday of guns being stolen from a residence on the 4000 block of U.S. Highway 71 South in Willmar. The complainant said the guns were taken to a pawn shop.
The driver was uninjured Saturday when he smelled smoke as he was leaving Paynesville and saw flames coming out of it.