Records published July 18, 2022
The Tribune publishes Records as part of its obligation to inform readers about the business of public institutions and to serve as a keeper of the local historical record. All items are written by Tribune staff members based on information contained in public documents from the state court system and from law enforcement agencies. It is the Tribune's policy that this column contain a complete record. Requests for items to be withheld will not be granted.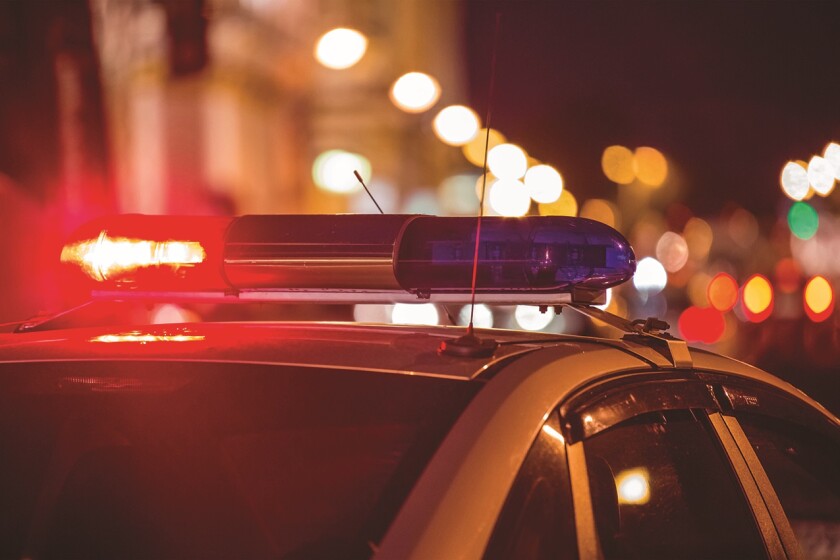 We are part of The Trust Project.
Multi-county chase ends with arrest in Willmar
WILLMAR — The driver of a stolen vehicle from Lee County, Texas, was arrested after a chase from Montevideo to Willmar on Saturday afternoon. There was also a stolen handgun found in the car.
According to the Kandiyohi County Sheriff's Office, the incident began around 12:27 p.m. Saturday when a Chippewa County Sheriff's Deputy and a Montevideo Police Officer were in pursuit of a vehicle that had allegedly been involved in a road rage complaint where a handgun was brandished.
The pursuit began on Minnesota Trunk Highway 7, just east of Montevideo toward Clara City and eventually entered Kandiyohi County. The suspect continued on Highway 7 before turning onto U.S. Trunk Highway 71 and heading north towards Willmar.
Law enforcement officers deployed tire-deflating stop sticks to try and disable the vehicle near the Highway 71 bridge on the south side of Willmar. While the suspect was able to swerve and avoid the sticks, he lost control of the vehicle and crashed on top of the bridge. The suspect tried to flee on foot, but was quickly apprehended, the press release from the Sheriff's Office said.
The suspect is in custody at the Kandiyohi County Jail. The West Central Tribune normally doesn't identify a suspect until they have been officially charged with a crime.
Assisting the Kandiyohi County Sheriff's Office were the Chippewa County Sheriff's Office, the Montevideo Police Department, Willmar Police Department, Minnesota State Patrol and Centra Care Ambulance.
Charges to be filed following fight in New London
NEW LONDON — Two individuals will be facing assault and criminal sexual assault charges following a fight that took place at a street dance around 11:33 p.m. Friday on the first block of Central Avenue West in New London, according to the Kandiyohi County Sheriff's Office media report. Multiple law enforcement officers along with the New London Ambulance and the Lakes Area Responders were called to the scene.
Domestic assault arrest in Willmar
WILLMAR — A 21-year-old was arrested on alleged domestic assault following an incident around 5:07 p.m. Friday at a residence on the 1600 block of 5th Street Southwest in Willmar, according to the Willmar Police Department media report.
The Cass County Sheriff's Office responded to the crash, reported at 9:38 a.m. in Maple Township, west of Pequot Lakes.