Records published June 1, 2022
The Tribune publishes Records as part of its obligation to inform readers about the business of public institutions and to serve as a keeper of the local historical record. All items are written by Tribune staff members based on information contained in public documents from the state court system and from law enforcement agencies. It is the Tribune's policy that this column contain a complete record. Requests for items to be withheld will not be granted.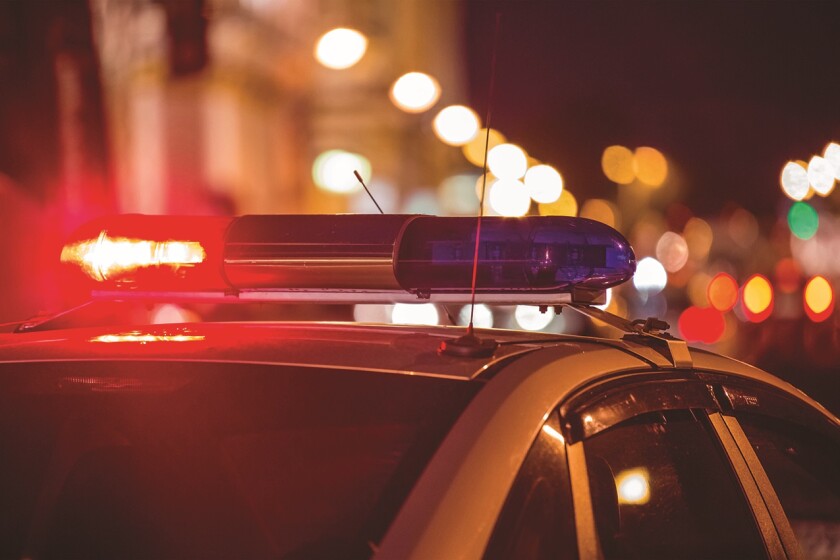 We are part of The Trust Project.
WILLMAR — Three juveniles were arrested after a report of a fight in the area of Eighth Street and Gorton Avenue Northwest at 3:45 p.m. Monday.
WILLMAR — An intruder was reported in a home on the 500 block of Julii Street Southeast on 2:52 a.m. Tuesday. A 22-year-old male was arrested for burglary.
Reports were also taken at this same location for trespassing at 11:28 p.m. Monday and at 12:31 a.m. Tuesday for burglary.
WILLMAR — A report was received at 12:42 p.m. Tuesday about equipment that fell off a semi going under the bridge at the US Highway 71 bypass and 15th Avenue Southeast. There were no injuries, and information was transferred to the Minnesota State Patrol.
NEW LONDON — A report was taken at 8:20 p.m. Monday of a woman who appeared to be trying to get into an apartment on the first block of Main Street. A 32-year-old woman was cited for a small amount of marijuana.
HAWICK — A report was taken at 5:20 p.m. Monday of a tree branch that hit a camper on the 21000 block of 132nd Street Northeast. The caller went to the hospital to be checked.
LAKE LILLIAN — The Kandiyohi County Sheriff's Office was called to assist the Lake Lillian Fire Department at 12:32 p.m. Monday at 195th Avenue and County Road 8 Southeast for downed power lines that were being repaired.
SPICER — A caller reported at 11:37 a.m. Monday that a neighbor's boat was loose and tearing up docks on the 7800 block of North Shore Drive. The caller contacted his neighbor regarding the issue.
WILLMAR — It was reported at 6:29 p.m. Monday that fencing in the area of U.S. Highway 12 Bypass and Third Street Southwest had been knocked over by the wind and there was no protection for people walking on the sidewalk.
WILLMAR — A report was taken at 5:54 p.m. Monday of a flooded street at Ella Avenue and 17th Street Northwest.
WILLMAR — Law enforcement removed a pole from the roadway at Willmar Avenue and Second Street Southeast at 11:40 a.m. Monday.
WILLMAR — A caller on the 1200 block of Pleasant View Drive Southeast reported at 11:23 a.m. Tuesday that a person showed up at their work banging on the doors and windows and yelling at the caller.
WILLMAR — A person was issued a citation for shoplifting at a business located on the 2500 block of First Street South at 3:56 p.m. Monday.
WILLMAR — A report was taken at 12:22 p.m. Monday of a dryer and computer being stolen and sold from a property in the 900 block of 20th Avenue Southeast. The owner is the Kandiyohi County Housing and Redevelopment Authority.
WILLMAR — A caller at 9:03 a.m. Tuesday requested a neighborhood disturbance incident report on the 400 block of Litchfield Avenue Southwest of a person who was extremely agitated and had been playing loud, religious audio from his car and reading verses from the Bible. The audio could be heard more than a block away. The person responded he was upset with the Somali community and wanted to exercise his freedom of speech. He was warned about the noise violation and sent on his way.
Chippewa County Sheriff Derek Olson said two people were arrested after the Sheriff's Office assisted with executing a search warrant at a home in Clara City.