Records published June 13, 2022
The Tribune publishes Records as part of its obligation to inform readers about the business of public institutions and to serve as a keeper of the local historical record. All items are written by Tribune staff members based on information contained in public documents from the state court system and from law enforcement agencies. It is the Tribune's policy that this column contain a complete record. Requests for items to be withheld will not be granted.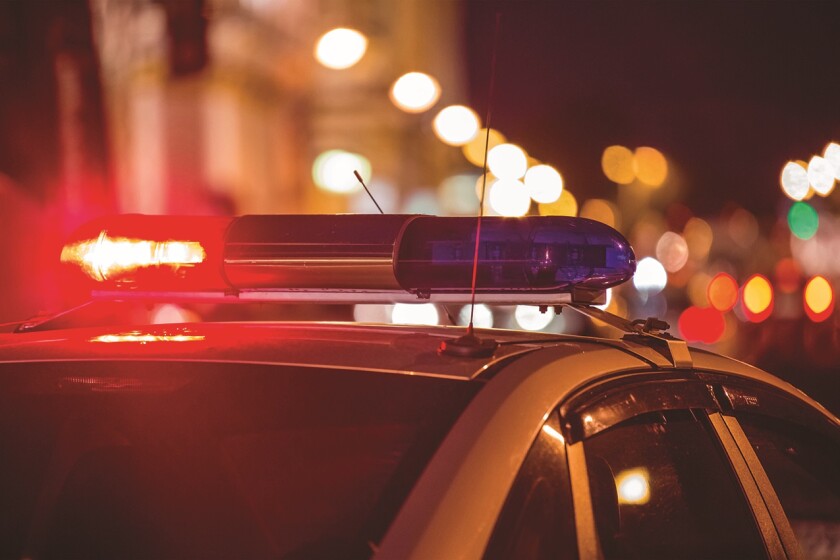 We are part of The Trust Project.
WLLMAR — The Willmar Police Department with assistance from the Kandiyohi County Sheriff's Office responded to a report of shots fired late Friday in the 400 block of 30th Street Northwest.
According to initial complaint reports, a 30-year-old man with a shotgun was arrested.
He was in custody Sunday at the Kandiyohi County Jail awaiting a court appearance on charges of reckless discharge of a firearm and driving while impaired — refusal to test.
Eight officers from the departments responded to the scene.
SPICER — A woman reported that someone had taken her purse to the restroom while at a bar and restaurant, removed $800 from it and then returned it. The reported theft occurred Saturday evening at Zorbaz, 159 Lake Ave. S., Spicer.
WILLMAR — The theft of a wallet, ID and credit card from a car was reported Saturday morning in the 300 block of Lakeland Drive Southeast.
SPICER — A Spicer resident reported Saturday afternoon that she had called the wrong number to get her medical cannabis. She talked to a scam call center instead and gave them her credit card number.
WILLMAR — Two people were arrested, a 33-year-old man and a 45-year-old woman, after a report Friday afternoon that an impaired driver had driven into a wall at the Lakeview Inn Motel at 1212 Business 71 N.
The man was in custody Sunday at the Kandiyohi County Jail with a court appearance pending on charges of drug possession and fleeing a peace officer by a means other than a motor vehicle.
The woman was arrested on a Meeker County warrant and was not listed on the Kandiyohi County or Meeker County jail rosters Sunday.
WILLMAR — A 31-year-old man was arrested early Saturday at Charlotte Street and Becker Avenue Southeast on suspicion of driving while impaired.
He was in custody Sunday at the Kandiyohi County Jail with court pending on charges of DWI and drug possession.
BELGRADE — A Belgrade resident reported Friday evening that a neighbor in the 18000 block of 145th Street Northeast had hit his car with a bat. The neighbor was reportedly angry about what she thought was excessive speed on a shared driveway.
SPICER — Damage to a pop-up camper was reported late Friday. The camper was in the 7300 block of 153rd Avenue Northeast in Spicer.
WILLMAR — A puncture mark in a tire was reportedly found Saturday evening in the 100 block of 14th Street Northwest.
The man's death is suspected to be from a self-inflicted gunshot wound. The infant's death is under investigation as a homicide.