Records published March 18, 2023
The Tribune publishes Records as part of its obligation to inform readers about the business of public institutions and to serve as a keeper of the local historical record. All items are written by Tribune staff members based on information contained in public documents from the state court system and from law enforcement agencies. It is the Tribune's policy that this column contain a complete record. Requests for items to be withheld will not be granted.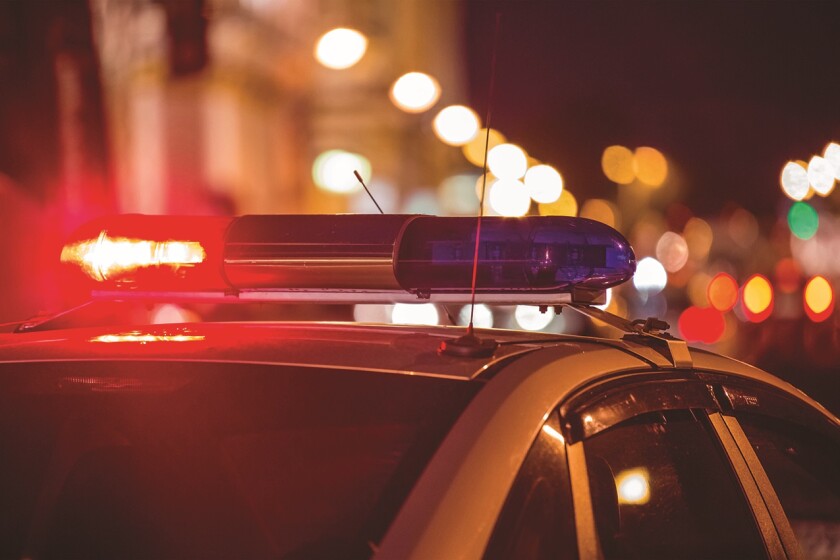 Two hurt in Highway 12 crash
COKATO — A two-vehicle collision on Highway 12 in Cokato sent two motorists to separate hospitals with non-life threatening injuries at 10:17 a.m. Friday.
A 2021 Hyundai Santa Fe driven by Donna Renee Manthi, 65, of Litchfield, was eastbound on Highway 12. A 2005 Chevrolet Silverado driven by Shawn Micheal Stai, 51, of Dassel, was westbound on Highway 12. The two vehicles collided, according to the Minnesota State Patrol.
Manthi was transported to the Litchfield Hospital, and Stai to the Hutchinson Hospital, for their injuries. Both drivers were wearing seat belts and alcohol was not a factor, according to the accident report.
Numerous vehicle mishaps in Kandiyohi County due to storm
WILLMAR — Law enforcement responded to several vehicles going into ditches along roadways in Kandiyohi County due to the winter storm and ice-covered roads. Incidents included:
The Willmar Police and Fire and Kandiyohi County Rescue responded to a truck and car collision on the 1600 block of Lakeland Drive Southeast in Willmar at 12:37 on Thursday.
Willmar Police and Fire and Kandiyohi County Rescue responded to a vehicle crash on County Road 15 and County Road 5 Southwest in Willmar at 1:03 p.m. on Thursday.
A bus went into the ditch on Civic Center Drive and 23rd Street Northeast and was pulled out with a tow truck at 2:29 p.m. on Thursday.
A vehicle stuck in the snow on the S curve on Highway 71 and the Kandi-Renville Line Southwest near Blomkest at 9:10 p.m. on Thursday.
A vehicle crashed into county property on the 7900 block of County Road 5 in Willmar at 7:22 p.m. on Thursday.
A vehicle slid into another one on glare ice on Ella Avenue and Seventh Street Northwest in Willmar at 9 p.m. Thursday.
A tow truck removed a vehicle stuck in the median on Highway 23 at the Highway 12 East and Highway 71 Bypass South in Willmar at 1:21 p.m. on Thursday.
A Ford F150 rolled over in the ditch along the 500 block of Highway 71 North in Willmar at 4:53 a.m. Friday.
A vehicle was stuck in the roadway at 210th Avenue and 135th Southwest at 4:53 a.m. Friday with a report that the motorist had enough fuel and warm clothing to wait for county highway help in the morning.
A snowmobile and trailer were stuck in the ditch along Highway 23 Northeast and 60th Street in Spicer at 12:34 p.m. Friday.
A truck pulling a fish house went into the ditch along Highway 71 and 37th Avenue Northeast in Willmar at 12:15 p.m. Friday.
WILLMAR — A theft of items was reported by a business on the 400 block of Sixth Street Southwest on Friday morning.
WILLMAR — The owners of a Nissan Altima reported its theft and reported finding it unoccupied four hours later on the 1500 block of Becker Avenue Southeast around 8 a.m. on Thursday.
Bad drugs sends buyer to emergency room
WILLMAR — A victim was transported to the CentraCare Rice Memorial Hospital emergency room after reporting cardiac arrest-like symptoms on Thursday afternoon. Victim stated that he believed he purchased a bad batch of drugs. He spent $260 on cocaine the previous day and used it throughout the day and evening and began experiencing cardiac symptoms.