Records published March 20, 2022
The Tribune publishes Records as part of its obligation to inform readers about the business of public institutions and to serve as a keeper of the local historical record. All items are written by Tribune staff members based on information contained in public documents from the state court system and from law enforcement agencies. It is the Tribune's policy that this column contain a complete record. Requests for items to be withheld will not be granted.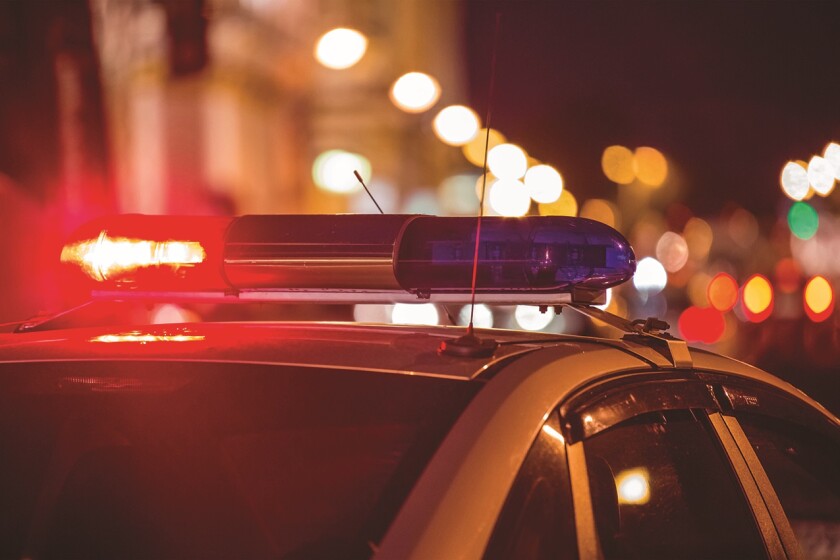 Driver injured when semi-tractor leaves Highway 212
BIRD ISLAND — A Bird Island woman was treated for non-life-threatening injuries at the Olivia Hospital after her vehicle went into the ditch along U.S. Highway 212 near milepost 81 near Bird Island in Renville County at 3:42 p.m. Saturday.
Sarah Ann Thorp, 43, was driving a 2023 Freightliner tractor truck eastbound on Highway 212 when it crossed the median and entered the westbound ditch, according to the Minnesota State Patrol. The road was snow and ice covered at the time.
The driver was wearing a seat belt and alcohol was not a factor, according to the accident report.
The Renville County Sheriff's Department, Bird Island Fire Department and Olivia Ambulance responded to the scene.
Icy, windblown roads cause traffic mishaps
WILLMAR — Law enforcement continued to respond to a variety of vehicle mishaps Friday afternoon and evening and into Saturday as icy roads and blowing snow and winds made traffic difficult.
The reported mishaps included:
A vehicle was sideswiped at the intersection of U.S. Highway 71 North and Civic Center Drive NE in Willmar around 6 p.m. on Friday. The driver of the second vehicle reported he was unable to stop due to the road conditions and side-swiped the stopped vehicle in front of him as he attempted to go around it.
A motorist hit a patch of glare ice on U.S. Highway 12 near 19th Street NW in Willmar at 5:54 p.m. Friday and struck a sign in the median.
The driver of a Volkswagen rear-ended a Chevrolet Tahoe at the intersection of First Street S and 19th Avenue SE at 1:28 p.m Friday. One of the driver's was cited for not having a driver's license.
A semi-tractor truck was reported to be jackknifed north of Simonson's Dairy on Highway 71 S and 165th Avenue SW at 2:43 p.m. Friday.
No injuries were reported in a single-vehicle rollover at the intersection of County Road 4 NE and 49th Avenue NE, Atwater at 11:42 p.m. on Friday.
The Burlington Northern Santa Fe Railroad was notified when a motorist reported he was stuck in a snowdrift on the railroad tracks near the intersection of 135th Street NW and Highway 12 NW, Kerkhoven at 10:26 p.m. Friday. The motorist was attempting to shovel the vehicle out and was advised to immediately call for a tow truck.
The occupants of a vehicle safely exited it after it rolled over after leaving Highway 71 NE at the intersection with 66th Avenue NE, Willmar, at 8:45 p.m. Friday.
A vehicle was reported to be on its side at the intersection of 120th Street SW and 120th Avenue SW, Raymond, at 6:27 p.m. on Friday.
A vehicle was reported to have rolled over at the intersection of 225th Avenue SE and 195th Street SE, Lake Lillian at 6:25 p.m. on Friday. The driver was not hurt.
Emergency personnel responded to a report of a vehicle flipped upside down with people trapped inside at the intersection of Minnesota Highway 23 SW and 105th Street SW, Raymond, at 4:18 p.m. on Saturday.
A small blue car was reported to have spun out into a ditch along Highway 23 and 75th Avenue SW, Raymond, at 3:51 on Saturday. The two occupants were checked and found to be okay.
WILLMAR — A man reported that his green card and passport were stolen from a property on the 1000 block of Gorton Avenue NW, Willmar, on Friday night.
WILLMAR — Change was reported stolen from laundry machines at a laundromat on the 400 block of Sixth Street SW, Willmar on Friday morning.
WILLMAR — The Willmar Fire Department responded to a vehicle fully engulfed in flames on the 500 block of Lakeland Drive SE, Willmar, at 9:27 p.m. Friday.
WILLMAR — A woman told Willmar Police that her vehicle was keyed while she was in the Kandi Mall around noon on Saturday and that an older white male had used a racial epithet towards her.