Records published May 13, 2022
The Tribune publishes Records as part of its obligation to inform readers about the business of public institutions and to serve as a keeper of the local historical record. All items are written by Tribune staff members based on information contained in public documents from the state court system and from law enforcement agencies. It is the Tribune's policy that this column contain a complete record. Requests for items to be withheld will not be granted.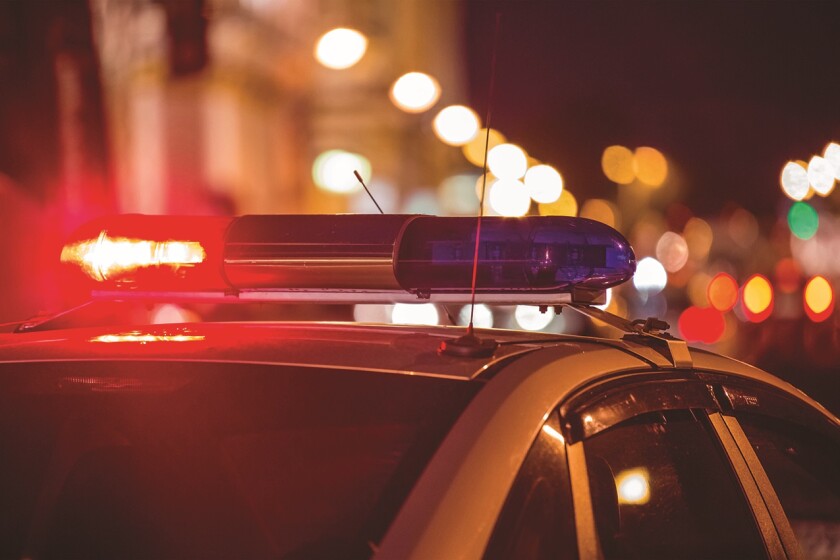 We are part of The Trust Project.
LAKE LILLIAN — A woman reported that she had found a threatening letter in her sixth-grader's backpack Wednesday afternoon. The letter had been signed by multiple students from the Atwater-Cosmos-Grove City secondary school. The Kandiyohi County Sheriff's Office suggested she also contact Meeker County, where the school is located, and also contact the school resource officer at the school.
SPICER — A Subaru Outback was reported stuck in water in the 8000 block of North Shore Drive Wednesday evening. It was pushed out by the owner.
BLOMKEST — A red minivan was reported stuck in water at U.S> Highway 71 and 195th Avenue Southwest Wednesday evening.
LAKE LILLIAN — The city of Lake Lillian notified the Sheriff's Office late Wednesday of an emergency discharge from the sewer system.
WILLMAR — The Willmar Police Department received a number of reports of flooded intersections Wednesday evening.
A driver reported that she had driven into a water-filled ditch at U.S. Highway 12 and 14th Street Southeast. The Kandiyohi County Rescue Squad was called to use its water rescue suits to help the occupants get out of the vehicle. The vehicle was towed.
A driver reported being stalled at Kandiyohi Avenue and 10th Street Southwest. The occupants were assisted by the Rescue Squad, and the vehicle was towed.
A vehicle was reported stalled in water at 25th Street and Second Avenue Southeast.
A car was reported stuck in water at Oxford Drive and 24th Street Southeast, and it was towed.
A person got stuck while trying to drive around a large puddle and caused some property damage in the 1000 block of Olena Avenue Southeast. According to the police report, the homeowner did not want charges, but wanted the driver to be asked to drive smarter in such weather conditions.
A vehicle was reported stuck in the water at 15th Street and Trott Avenue Southeast. The vehicle was towed.
Someone one was reportedly driving around barricades on a flooded street and sending waves up to houses at Seventh Street and 15th Avenue Southwest. The culprits were gone when police arrived.
WILLMAR — A 22-year-old man was arrested Wednesday afternoon after a report of a fight between roommates in the 900 block of Ella Avenue Northwest.
He was in custody Thursday at the Kandiyohi County Jail. A court appearance was pending on charges of assault causing substantial bodily harm and domestic assault.
WILLMAR — A 22-year-old man was arrested on a drug possession charge and on outstanding warrants Wednesday afternoon in the 1600 block of First Street South.
He was in custody Thursday with a court appearance pending on two drug possession charges, felony check forgery and possession of drug paraphernalia.
A 59-year-old Eden Valley man died in a motorcycle crash in Stearns County on Friday.