Records published May 18, 2022
The Tribune publishes Records as part of its obligation to inform readers about the business of public institutions and to serve as a keeper of the local historical record. All items are written by Tribune staff members based on information contained in public documents from the state court system and from law enforcement agencies. It is the Tribune's policy that this column contain a complete record. Requests for items to be withheld will not be granted.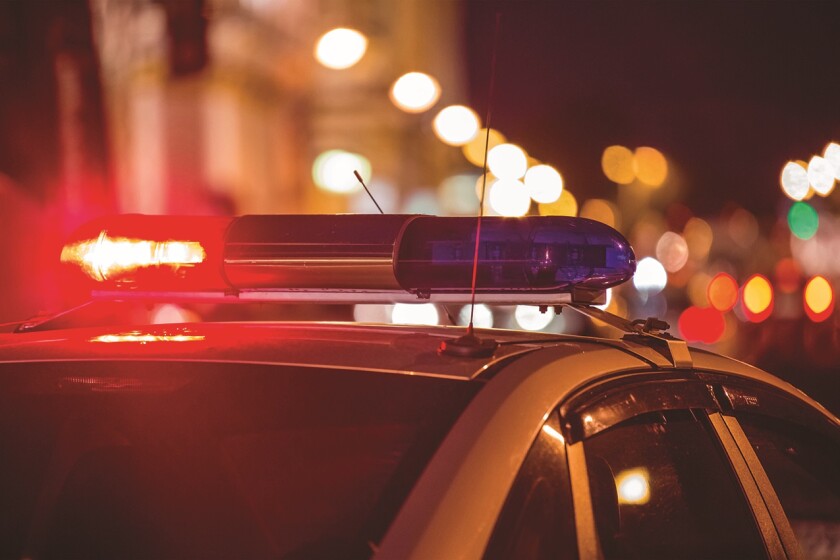 We are part of The Trust Project.
WILLMAR — Between midnight and 3 a.m. Tuesday, it was reported that a vehicle on the 1500 block of Monongalia Avenue Southwest was gone through and items taken.
WILLMAR — A report was taken Tuesday morning of a vehicle and garage that were gone through on the 400 block of Ninth Street Southeast.
WILLMAR — The theft from a vehicle of a green wallet containing miscellaneous change and a paper driver's license was reported Tuesday morning in the 1100 block of Elizabeth Avenue Southeast.
WILLMAR — Law enforcement recovered a stolen vehicle during a traffic stop near the 1200 block of Elizabeth Avenue Southeast. The incident began with a short pursuit at about 4:30 a.m. Tuesday. The owner of the vehicle stated it had been stolen between 7 p.m. Monday and the time of the stop.
WILLMAR — Three unknown males were reported to have left Walmart after 8 p.m. Monday without paying for their items. Walmart was going to retrieve video and all information at a later time.
WILLMAR — A caller reported a suspicious vehicle following her Tuesday morning near the 500 block of Seventh Street Northwest. She was concerned it may be related to an upcoming court case and requested extra patrol.
WILLMAR — A suspicious vehicle was reported early Monday evening in the area of the 800 block of Second Avenue Southeast. Officers were unable to locate, and advised the complainant to call back if the suspicious person returns.
WILLMAR — Near the intersection of 15th Street and 15th Avenue Southwest, law enforcement attempted to pull over a motor vehicle for speeding at 3:17 a.m. Tuesday. A short pursuit occurred, after which the unknown driver fled on foot and was unable to be located.
WILLMAR — A verbal argument between an ex-boyfriend and ex-girlfriend was reported after 2 a.m. Tuesday in the 1400 block of 19th Avenue Southeast. Before law enforcement arrived, one of the parties had left. The other party was advised of options for an order for protection.
WILLMAR — A mutual fight between employees on the 1200 block of First Street South was reported about 7 p.m. Monday.
WILLMAR — A complainant reported after 3 p.m. Monday that their daughter has been having issues with someone else which resulted in a physical altercation at the fairgrounds over the weekend. They did not wish to pursue charges, but were advised to contact school staff about the situation, as well as options to obtain a harassment restraining order.
WILLMAR — A party reported being punched in the right ear before 2 p.m. Monday on the 700 block of Trott Avenue Southwest, but the assailant had left prior to officers' arrival. A report was sent to the county attorney for review.
RAYMOND — A caller reported around 10 a.m. Tuesday that they had seen a vehicle dump fencing and other debris Tuesday near public hunting lands in rural Raymond, and was following the vehicle eastbound on Minnesota Highway 23 from Priam.
A man has begun serving a 21-month prison sentence for a domestic assault conviction in Swift County. Prison terms are expected in similar Clay County and Stearns County cases under the terms of a plea agreement.