Records published May 31, 2022
The Tribune publishes Records as part of its obligation to inform readers about the business of public institutions and to serve as a keeper of the local historical record. All items are written by Tribune staff members based on information contained in public documents from the state court system and from law enforcement agencies. It is the Tribune's policy that this column contain a complete record. Requests for items to be withheld will not be granted.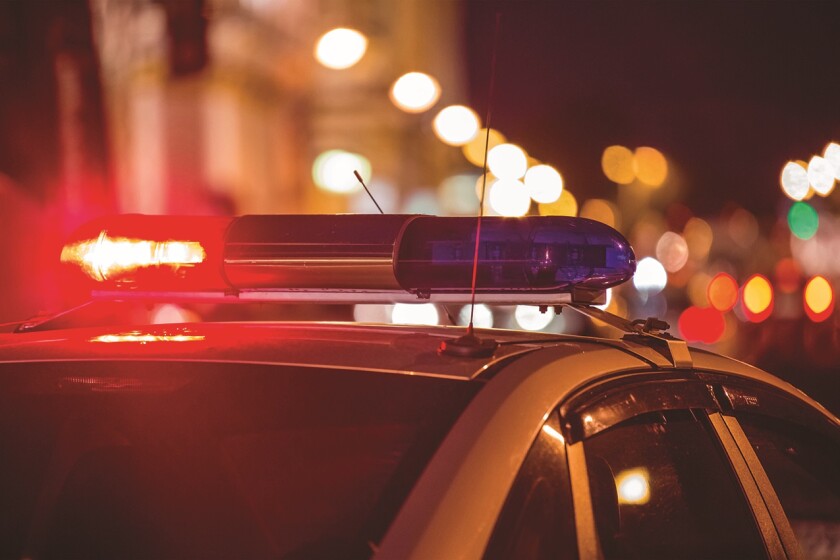 We are part of The Trust Project.
WILLMAR — Both the Willmar Police Department and the Kandiyohi County Sheriff's Office took multiple calls about trees and power lines down following a line of thunderstorms that moved through the area very early in the morning on Monday.
There were several calls in the city of Willmar about tree branches in streets and intersections. One call at 4:56 a.m. Monday near the intersection of 15th Street Southwest and Grace Avenue Southwest reported a larger branch down and laying up against a house. There was also a report near the intersection of 12th Street Northwest and Olaf Avenue Northwest of a tree down on a car.
The Kandiyohi County Sheriff's Office took calls about power lines down in New London and Willmar. At 8:35 a.m. Monday near the 2100 block of 66th Street Avenue Northeast in Willmar there was a report of trees on the power line and lines laying across a vehicle.
WILLMAR — The Willmar Police Department, around 9:02 a.m. Saturday had a report of a forced entry in a garage around the 500 block of Lakeland Drive Southeast in Willmar. According to the Police Department's media report several tools including drills, a large chainsaw and batteries were stolen.
WILLMAR — Around 8:19 p.m. Saturday a young driver, mistaking the gas pedal for the brake pedal, ran into a building near the 600 block of 19th Avenue Southeast in Willmar, the Willmar Police Department media report said. There were no injuries reported and the vehicle did not require a tow.
Arrest made in alleged assault
WILLMAR — A 21-year-old man was arrested around 10:01 p.m. Saturday near the 1100 block of 5th Street Southwest for an alleged assault. Several officers from the Willmar Police Department responded to the call, the department's media report showed.
Injuries reported in vehicle crash west of Montevideo
MONTEVIDEO — Maurice Odell Erickson, 84, of Montevideo suffered non-life-threatening injuries from a vehicle crash near Montevideo on Sunday.
According to the Minnesota State Patrol report, around 11:18 a.m. Sunday near the intersection of U.S. Highway 212 and 445th Avenue a Kentworth truck, driven by Joseph Sinayigaye Banezerwe, 30, of Odessa, Texas, was parked and partially blocking the westbound lane of Highway 212. Erickson, driving a 2011 Mercury Grand Maquis, was headed westbound on the highway when the two vehicles collided.
Assisting the state patrol was the Chippewa County Sheriff's Office, Montevideo Police Department, Montevideo Fire Department and Montevideo Ambulance.
Man injured after hitting cattle in Wood Lake
WOOD LAKE — Tyson Gordon Schlenner, 23, of Wood Lake, suffered non-life-threatening injuries after his vehicle collided with cattle around 5:20 a.m. Monday on Minnesota Highway 274 at 190th Avenue in Wood Lake Township of Yellow Medicine County.
According to the Minnesota State Patrol report, Schlenner, driving a 2008 Chevrolet Silverado, was heading northwest on Highway 274 when it collided with the animals.
Assisting at the scene were the Yellow Medicine Sheriff's Office, Wood Lake First Responders, Wood Lake Fire Department and the Granite Falls Ambulance.
Chippewa County Sheriff Derek Olson said two people were arrested after the Sheriff's Office assisted with executing a search warrant at a home in Clara City.