Records published May 8, 2023
The Tribune publishes Records as part of its obligation to inform readers about the business of public institutions and to serve as a keeper of the local historical record. All items are written by Tribune staff members based on information contained in public documents from the state court system and from law enforcement agencies. It is the Tribune's policy that this column contain a complete record. Requests for items to be withheld will not be granted.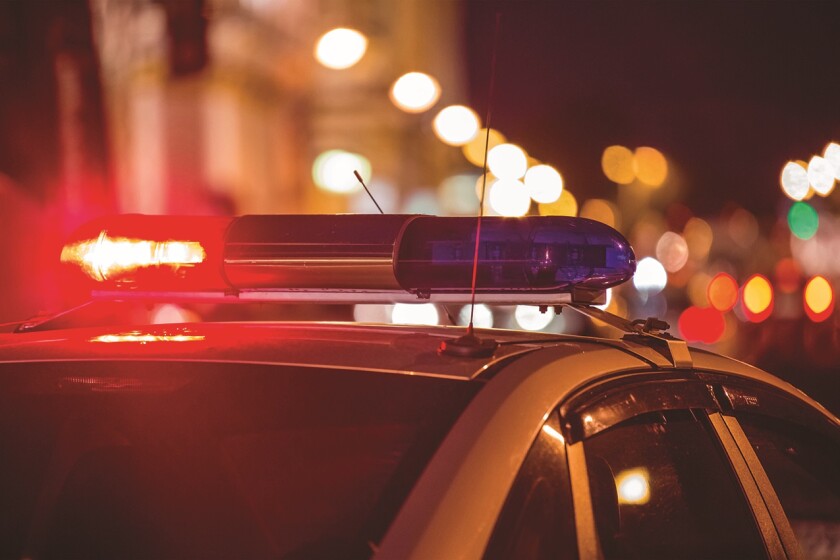 Motorcyclist injured in Meeker County crash
GROVE CITY — A 31-year old man from Paynesville was injured when his motorcycle struck a deer Friday night.
Travis Aaron Larson suffered non-life threatening injuries and was transported to Meeker Memorial Hospital.
According to the Minnesota State Patrol report, at approximately 9:12 p.m. Friday, Larson, driving a 2015 Kawasaki EX650, was traveling southbound on Minnesota Highway 4 in Union Grove Township of Meeker County when the motorcycle struck the deer.
Assisting the state patrol at the scene were the Meeker County Sheriff's Office, Grove City Fire and Rescue and Mayo Ambulance.
WILLMAR — A 50-year old man was arrested around 7:26 p.m. Saturday at a restaurant located on the 1100 block of 1st Street South in Willmar. According to the Willmar Police Department media report, the man was intoxicated in the restaurant and when police arrived he threw a chair at the officers.
WILLMAR — A 26-year old man was arrested following a reported hit and run around 4:27 p.m. Friday at the intersection of Litchfield Avenue Southwest and 10th Street Southwest in Willmar, said the Willmar Police Department media report.
WILLMAR — An 18-year old woman was arrested for 3rd Degree DWI at 5:18 a.m. Sunday near the 9400 block of Highway 71 South near Willmar, said the Kandiyohi County Sheriff's Office media report.
MONTEVIDEO — The Chippewa County Sheriff's Office had put out a report of a stolen, red Corvette with Wisconsin plates around 2:35 p.m. Saturday, the Kandiyohi County Sheriff's Office media report said. The car was stopped by the Montevideo Police near the 600 block of 11th Street North in Montevideo.
LAKE LILLIAN — A 37-year old woman was arrested around 2:01 a.m. Saturday near the intersection of 195th Avenue Southeast and 105th Street Southeast in Lake Lillian after a report of a woman jumping in front of track.