Records published Sept. 20, 2022
The Tribune publishes Records as part of its obligation to inform readers about the business of public institutions and to serve as a keeper of the local historical record. All items are written by Tribune staff members based on information contained in public documents from the state court system and from law enforcement agencies. It is the Tribune's policy that this column contain a complete record. Requests for items to be withheld will not be granted.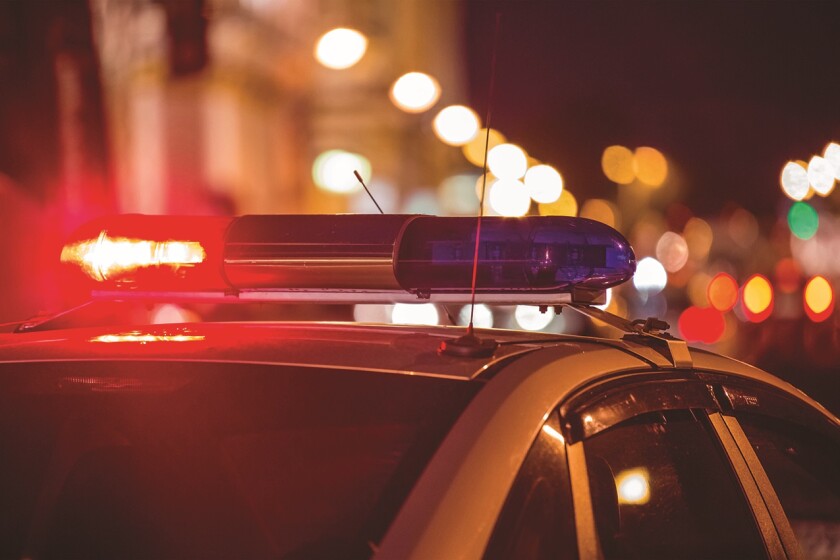 We are part of The Trust Project.
WILLMAR — A 51-year-old woman was arrested on a warrant around 9 a.m. Monday in the 300 block of Seventh Street Northwest. She was listed as in custody at the Kandiyohi County Jail as of noon Monday on a pending charge of theft of a motor vehicle.
KANDIYOHI — A 33-year-old Buffalo Lake man was arrested on unspecified Hennepin County warrants after a report at 8:40 a.m. Monday that he was sitting in his vehicle in a driveway in the 7900 block of 15th Avenue Southeast in Kandiyohi. As of Monday afternoon, he was not shown on jail custody lists in either Kandiyohi or Hennepin counties.
Criminal damage to property
WILLMAR — A caller in the 7300 block of 26th Street Northeast reported at 4:43 p.m. Sunday that mailboxes were run over.
WILLMAR — A caller reported damage to the right front window of his vehicle around 8 p.m. Sunday near the intersection of Fifth Street and Trott Avenue Southwest. According to the report, the incident occurred sometime after 6 p.m. Sept. 15.
WILLMAR — A caller reported a disorderly person at a business at 4:26 p.m. Saturday in the 1200 block of First Street South.
NEW LONDON — Five horses were reported walking on the roadway around 7 a.m. Monday near the intersection of 165th Avenue and 26th Street Northeast in New London.
WILLMAR — A caller in the 300 block of Lakeland Drive Southeast reported at 11:38 a.m. Monday that someone broke into an apartment over the weekend.
WILLMAR — A caller reported at 10:10 a.m. Monday in the 800 block of Sixth Street Southeast that their vehicle had been broken into and that a credit card was taken.
The U.S. Attorney's Office for the District of Minnesota said Sumalee Intarathong, 61, "owned" Thai women living in the United States until they could pay off a "bondage debt" that ranged between $40,000 and $60,000.