Say Yes! capital campaign is young Granite Falls, Minnesota, organization's most ambitious step yet
Since its start only four years ago, the Department of Transformation has helped generate more than $500,000 in funding to support the work of artists in the region. In the belief that the arts can transform rural communities, it is now launching a $900,000 capital campaign to renovate the Yes! House in Granite Falls to carry out its work.
GRANITE FALLS — Only four years old, a nonprofit organization known as the Department of Transformation has made possible more than $515,000 in funding to support the work of artists in the region.
And that's despite the pandemic, which interrupted but is no longer keeping the Department of Transformation from its most ambitious goal yet: The Granite Falls-based organization launched its "Say Yes! Capital Campaign" on Friday with a goal of raising $900,000.
Ashley Hanson and Hannah Holman, director and assistant director, respectively, outlined the plans to raise funds to renovate what was once a vacant storefront in downtown Granite Falls into a multi-use facility for residents from throughout the region.
Known as the "Yes! House," the building is a place for residents to connect and be creative. "It's a social center, cultural hub and idea incubator wrapped inside a Main Street economic design concept; a celebration of vibrant small-town communities, and in investment in rural futures," they stated in a news release announcing the event.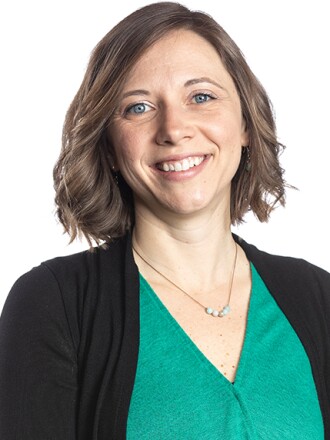 "I'm passionate about the work they do," DeAnna Cummings, program director for arts and culture with the McKnight Foundation, said as she joined the virtual kickoff event for the campaign. The Department of Transformation's leaders "understand the artist's ability to bridge across differences; across geography that creates these binaries of urban and rural; across ideology," said Cummings. "Exactly the magic of possibility that we need right now, not only that we need as individuals but that this country needs," she added.
Convinced that art can help revitalize rural communities, volunteers with the Department of Public Transformation are in the process of converting a once-shuttered downtown store in Granite Falls into a gathering place for artists and residents. The YES! House is already home for a city-embedded artist-in-residence, one of the first such programs in a small, rural community.
The vast majority of the funds being raised — $540,000 — will be used to continue renovations to the Yes! House building. Plans call for developing a co-working space, an audio recording studio, a performance stage, an art exhibition and gallery space, a media lab and youth gaming area, a climbing wall, a yoga/movement studio, two apartments, and an artist studio/workshop space.
More than 40% of the capital campaign goal has been reached, according to Hanson and Holman.
The Yes! House is located in a building that was once used as a Sears store and, in more recent years, as a pharmacy. The family that owned it donated it to the organization. Volunteers gathered in 2018 to gut the interior and begin its renovation.
Workers have renovated two upstairs apartments. One is used for a city artist-in-residency program that the organization launched over a year ago.
There remains a great deal of work yet to do on the building. Along with those building needs, the campaign aims to raise funds for programming support ($202,000), ongoing operational support ($118,000), and contingency needs ($40,000).
The capital campaign was originally going to be launched in early 2020, but the COVID-19 pandemic caused the organization to postpone it.
The organization's work is helping transform rural communities, said Scott Marquardt, senior vice president of the Southwest Initiative Foundation. He was among those who cited the growing impact of the Department of Transformation on communities around the region. "Very easy for us to say yes," said Marquardt of the foundation's support.
Residents in towns from New London to Madison have been inspired to take on projects in their communities, thanks to the Department of Transformation, according to Patrick Moore, a member of the capital campaign. "It is showing us how to do this," he said.
In New London, residents are working in hopes of offering a city artist-in-residency program similar to the one that the Department of Transportation has made possible in Granite Falls.
In Madison, entrepreneur Kris Shelstad has made an art gallery and artist exhibits a part of the Madison Mercantile, a building that will serve as a community center and gathering place.
Those interested in supporting or learning about the Department of Transformation and its Say Yes! Campaign can visit www.publictransformation.org.
The "Spirit of Appleton'' is filled with song, dance, humor and lots of drama.A cast of nearly 50 community and area residents will perform the unique, walking theater production along the Pomme de Terre River in Appleton at 4 p.m. Saturday. The ...
GRANITE FALLS -- It was difficult beforehand to tell people what a Paddling Theatre experience would be, since nothing of the sort had ever been offered on the Minnesota River in this area. Afterward, it was sure easy to describe people's reactio...