Suspect arrested after firing shot at Willmar police officer Saturday night
A traffic stop turned violent after a suspect shot at a Willmar police officer, fled the scene and hid in a garage for several hours before being apprehended. The suspect had various injuries when arrested, which police said were self-inflicted, according to a news release.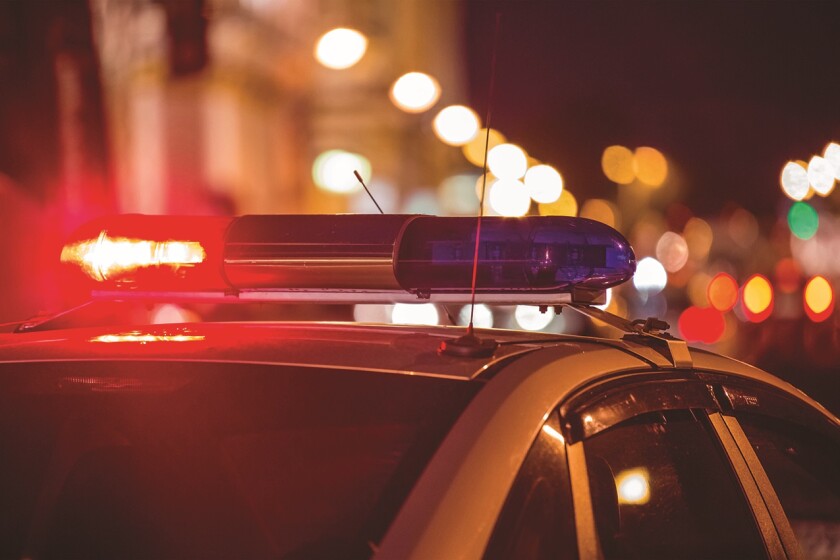 WILLMAR — A Willmar Police Department officer was not injured when a 36-year-old man fired one shot at the officer while fleeing a traffic stop around 8:39 p.m. Saturday in the 100 block of High Avenue Northeast.
The suspect was eventually apprehended around 2:30 a.m. Sunday in a garage on the 100 block of Ella Avenue Northeast, suffering from what the Willmar Police Department described in a news release as various self-inflicted injuries. The suspect was transported to Carris Health — Rice Memorial Hospital in Willmar where he received medical care and was released on Sunday. He is currently in custody in the Kandiyohi County Jail in Willmar.
The suspect, who has an outstanding federal firearms warrant and an outstanding misdemeanor warrant from Lyon County, is now facing additional charges that could include second-degree assault, felon in possession of a firearm and fleeing a police officer. The West Central Tribune normally does not identify a suspect until they have been formally charged in court.
According to the Willmar Police Department news release, the altercation began Saturday night, when a police officer conducted a traffic stop on a tan Jeep. The suspect, who was the passenger, exited the vehicle and started to flee, firing the shot as he went. The officer was unharmed and immediately radioed for assistance.
The driver of the vehicle is cooperating with police, the release said.
Additional officers arrived and set up a perimeter around the area to prevent the suspect from escaping. Officers attempted to track him using a drone and the Minnesota State Patrol helicopter.
Around 12:02 a.m., officers noticed that an unattached garage on Ella Avenue, where he was later apprehended, appeared to have been entered. Using a remote robot camera, law enforcement officers found the suspect inside, the release said.
The man refused to comply with orders from officers for more than two hours and a SWAT team used tear gas and a vehicle-mounted ram to take the suspect into custody around 2:30 a.m. Sunday. A firearm was recovered at the scene.
Assisting the Willmar Police Department were the Willmar Police Department SWAT team, Kandiyohi County Sheriff's Office, Kandiyohi/Meeker SWAT team, Kandiyohi/Meeker STAT medic team, Minnesota State Patrol, Benson Police Department and CentraCare EMS.
No officers were injured though temperatures near zero required additional resources and officers to perform various duties, the release said.