Two charged in April overdose death of 19-year-old Pennock, Minnesota, woman
Makayla Marie Oothoudt Willprecht and Hudeife Muhumed Mire are facing charges of third-degree murder and second-degree manslaughter for allegedly providing Samantha Myers with the drugs that led to her overdose death in April. They were in court Thursday in Kandiyohi County.
We are part of The Trust Project.
WILLMAR — Two people have been charged in the April overdose death of a 19-year-old Pennock woman.
Makayla Marie Oothoudt Willprecht, 20, of Willmar, and Hudeife Muhumed Mire, 20, of Willmar, were in Kandiyohi County District Court on Thursday. Both are accused of providing drugs to Samantha Jean Myers, who died of an overdose April 16 at the home of friends.
Mire faces charges of third-degree murder, second-degree manslaughter — culpable negligence creating unreasonable risk and first- and second-degree drug sale.
Willprecht is charged with third-degree murder and second-degree manslaughter. She faces gross misdemeanor charges of drug and paraphernalia possession in a separate case.
The third-degree murder charges allege that the two caused Myers' death without intending it, through providing a controlled substance. The manslaughter charge alleges they caused her death by negligence that caused unreasonable risk of causing death or great bodily harm.
The next court appearance for both defendants will be June 1.
Mire's bail was set at $1 million for release without conditions and $750,000 for release with conditions that include he remain law-abiding, submit to random drug testing and not use or possess alcohol, non-prescription drugs or firearms.
Willprecht was ordered held on $750,000 bail for unconditional release or $200,000 bail with conditions similar to Mire's.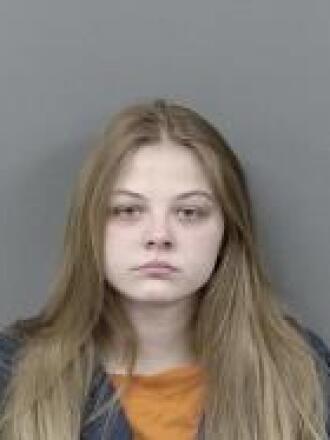 Both remained in the Kandiyohi County Jail on Thursday afternoon.
According to court records, Myers was found in the bathroom at the home of friends north of New London. She had been in the bathroom for some time in the late evening, and when friends went in, she was found unresponsive and cold to the touch.
Friends started CPR. Medics took over when they arrived and administered naloxone, the opioid-overdose antidote that is often referred to by the brand name Narcan.
Medics also found drug paraphernalia in the bathroom, including a lighter, tin foil and a blue pill with "M30" stamped on it. Myers was declared dead at 11:12 p.m. April 16.
The Midwest Medical Examiner's Office found fentanyl and norfentanyl in Myers' system during an autopsy, according to court records. The cause of death was listed as fentanyl. Fentanyl is a synthetic opioid that is 80-100 times stronger than morphine, according to the federal Drug Enforcement Administration.
Friends at the house told authorities they had not seen her use drugs, and that she had not talked about it. They noticed her pupils were small when she arrived at the home. She hadn't talked much but had been playing video games. When she went to the bathroom, they didn't think it was unusual at first.
Myers' boyfriend described how they would get high by putting a Percocet on tinfoil, lighting it and inhaling the fumes. According to the Mayo Clinic, Percocet is a brand name for a combination of oxycodone, an opioid, and acetaminophen.
Several times, Myers had fallen asleep, and her boyfriend said he had had to splash water on her face to wake her up. He said they had agreed she would not use Percocet without having someone else present.
Before he left for work that day, she had talked about buying two to three Percocets from a man named "Juice," who was later identified as Mire, according to the criminal complaint.
The complaint includes several text messages and Facebook Messenger conversations between Myers and other people, including Mire and Willprecht.
She started contacting Mire before noon that day. She also contacted Willprecht in the afternoon.
The texts indicate that Mire said he was at Myers' home in the afternoon, and she complained to others that she had gotten only half a pill from him. She asked others for money and received money to her CashApp account. Willprecht later texted she was on her way to Myers' home and explained the pricing.
Myers' CashApp account indicates an invoice for a $75 payment to Mire.
In other messages, Myers complained about the price for two and a half pills and was told they were "good ones ... dark blues."
In a search of Mire's apartment, investigators found what appeared to be a pay/owe sheet and more than $15,000 in cash. In two safes in the apartment, more than 1,600 blue pills were found and another $4,000 in cash.
Willprecht and Mire both agreed to speak with law enforcement officers.
Willprecht denied being at Myers' house and said she didn't know her.
Mire admitted that the pills in the apartment were his. He said he didn't sell drugs to Myers, that he gave the pills to a friend of hers, and she sent him money through CashApp.