Minnesota man who killed mother found not guilty by mental illness
DULUTH, Minn.--A Duluth man on Tuesday was acquitted on a mental illness defense in the September 2014 killing of his mother at her Lincoln Park residence.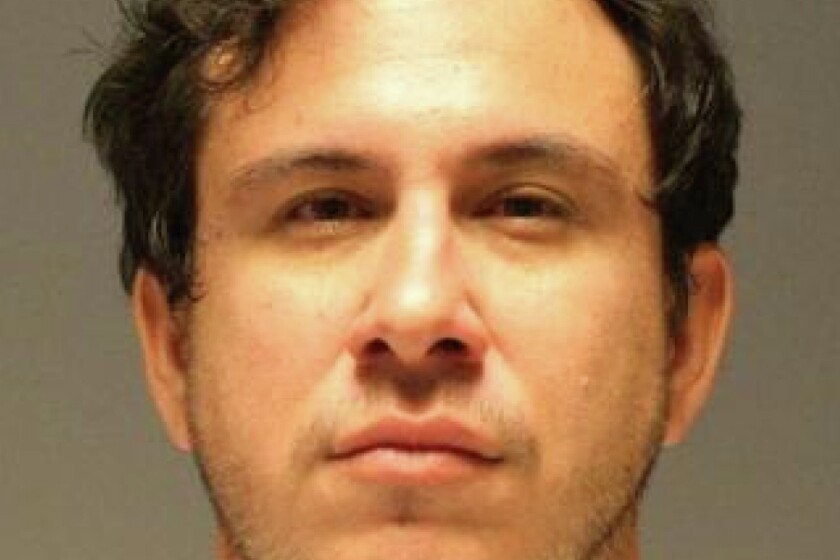 DULUTH, Minn.-A Duluth man on Tuesday was acquitted on a mental illness defense in the September 2014 killing of his mother at her Lincoln Park residence.
Carmen Emigdio Mosqueda, 39, was found not guilty by reason of mental illness on an intentional second-degree murder charge in the stabbing and suffocation death of his mother, 71-year-old Mary Margaret Mosqueda.
In a written ruling, 6th Judicial District Judge Dale Harris found that Mosqueda was responsible for his mother's killing, but concluded that the defendant was so impaired by mental illness that he could not comprehend the wrongfulness of his behavior.
"Defendant believed he was Jesus fighting Satan in the battle of Armageddon when he killed his mother," the judge noted in his findings, citing mental health evaluations. "This delusional belief system rendered him incapable of knowing the wrongfulness of his actions."
Mosqueda, who has been diagnosed with schizoaffective disorder, remains civilly committed as "mentally ill and dangerous" to the Minnesota Security Hospital in St. Peter, where he will continue to receive treatment.
The civil commitment is indefinite, and Mosqueda would only be released if and when medical professionals and the court believe he no longer poses a risk to the public.
Defense attorney Kevin Cornwell said the case included the most thorough mental health evaluations he's seen in his career.
"This was a tragedy for the family, all the way around," Cornwell said after receiving the verdict. "I think it was clearly the right decision. The judge really had no other option, given the evidence before him."
Mosqueda last week waived his right to a jury trial and entered into an agreement with the St. Louis County Attorney's Office to have the judge decide the case based on police reports and mental health evaluations.
Mosqueda called 911 shortly before 2 a.m. on Sept. 16, 2014, and told responding officers that he had stabbed his mother inside her house, according to the stipulated facts.
Mary Mosqueda was found inside the residence, 810 N. 24th Ave. W., and pronounced dead. She had suffered knife wounds to the chest, neck and head, while plastic bags were found in her mouth, according to the documents.
Then-St. Louis County Medical Examiner Dr. Thomas Uncini ruled the death a homicide due to a combination of suffocation and hemorrhage.
Carmen Mosqueda, who had previously been civilly committed as mentally ill and chemically dependent, was initially ruled incompetent to stand trial on the murder charge and was ordered to undergo treatment at St. Peter.
He underwent a series of evaluations before doctors in March said he was sufficiently restored to competency and able to understand the proceedings and participate in his defense.
Dr. Jacqueline Buffington-Vollum, a clinical psychologist who interviewed Mosqueda, concluded in April that the defendant at the time of the crime was "operating under the delusional beliefs that he was Jesus, his mother was Satan, and she was going to steal his soul."
"Mr. Mosqueda's account of the offense clearly reflects a delusional motive of a grandiose, religious, and paranoid nature," Buffington-Vollum wrote in the report. "He believed that he would lose his soul if he did not stop Satan, his mother. In this delusional system, his actions were not about killing his mother; it was Armageddon, the last battle of good versus evil."
Buffington-Vollum also concluded that there was no evidence of malingering, writing that the defendant had "consistently and vehemently" denied any mental illness, other than anxiety and depression, and that he had little change in symptoms over the two-year period.
Mosqueda has entered a two-pronged plea: not guilty and not guilty by reason of mental illness or deficiency. At a hearing Nov. 22 in State District Court in Duluth, Mosqueda told Harris that he wished to forego a trial and have his case decided by the judge on stipulated facts.
In rendering his decision, Harris was required to first determine whether Mosqueda was guilty of the crime beyond a reasonable doubt. After making that determination, he was tasked with determining if there was a "preponderance of evidence" to conclude that the defendant was mentally ill at the time of the offense.
Minnesota law states that a defendant should not be held criminally liable for an offense "upon proof that at the time of committing the alleged criminal act the person was laboring under such a defect of reason ... as not to know the nature of the act, or that it was wrong."
Fundraising is underway to move the giant ball of twine from the Highland, Wisconsin, home of creator James Frank Kotera, who died last month at age 75, 44 years after starting the big ball.
Mike Clemens, a farmer from Wimbledon, North Dakota, was literally (and figuratively) "blown away," when his equipment shed collapsed under a snow load.