Minnesota ex-cop accused of raping teen allowed to stay out of jail while awaiting court date
The former officer, who served on the Rochester Police Department for about a year, will spend time preparing for his case outside of a jail cell provided he follows certain release conditions.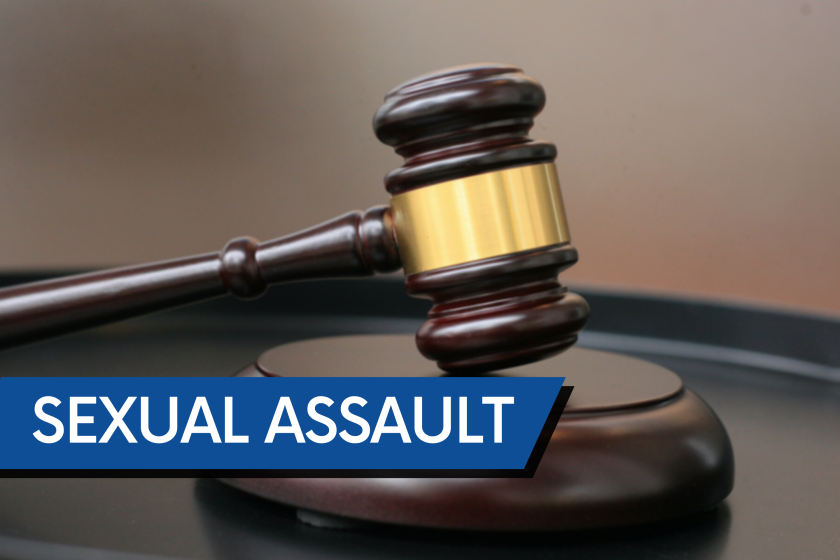 ROCHESTER — A District judge will allow a former Rochester police officer accused of raping a teenager to continue to be released under certain conditions following a Wednesday, Feb. 15, 2023, hearing in Olmsted County District Court.
Timothy Robert Morgenstern, 23, of Rochester, is charged with third-degree criminal sexual conduct, fourth-degree criminal sexual conduct involving contact, and using minors in a sexual performance, all felonies. The charges also mention his position of authority over the victim.
Morgenstern is accused of grooming a juvenile female and raping her after meeting her as a coach at John Marshall High School in 2022, according to the criminal complaint.
District Judge Lisa Hayne ordered Morgenstern to have no contact with the victim named in the criminal complaint, not to come within 300 feet of her school and not have any unsupervised contact with juveniles. He was also ordered to complete the booking process within two weeks.
Hayne also gave Morgenstern the option of paying a $30,000 bail or bond that would only require him to remain law abiding and appear for this next hearing.
His next appearance in court is scheduled for April 25, 2023.
Morgenstern was an officer with RPD from Oct. 7, 2021, to Oct. 6, 2022, according to RPD Crime Prevention & Communications Coordinator Amanda Grayson.
According to the criminal complaint:
While working as a coach at John Marshall High School, Morgenstern groomed a 16-year-old female over the course of several months. Morgenstern's overnight shift at Rochester Police allowed him to talk with her late into the night when the pair started talking outside of school.
Morgenstern communicated with the juvenile via Snapchat and instructed her to delete their messages.
He is accused of sending and requesting lewd pictures of the juvenile.
Morgenstern also raped the juvenile in his Rochester home in late June of 2022, the juvenile told law enforcement.
Law enforcement found evidence on electronic devices that corroborated what the juvenile reported.
Morgenstern denied sexually assaulting the juvenile when questioned by law enforcement. He also said he notified the head coach of the high school about an email the juvenile is alleged to have sent him. (No emails regarding that notification were found following a Post Bulletin public data request to Rochester Public Schools.)
He was not on duty at the time of the alleged assault in his home.
Reporter Jordan Shearer contributed to this story.