EPA union urges Minnesota Supreme Court to take up PolyMet case
The union in 2019 said it learned from a whistleblower that state regulators kept the federal agency's comments and concerns out of the public record.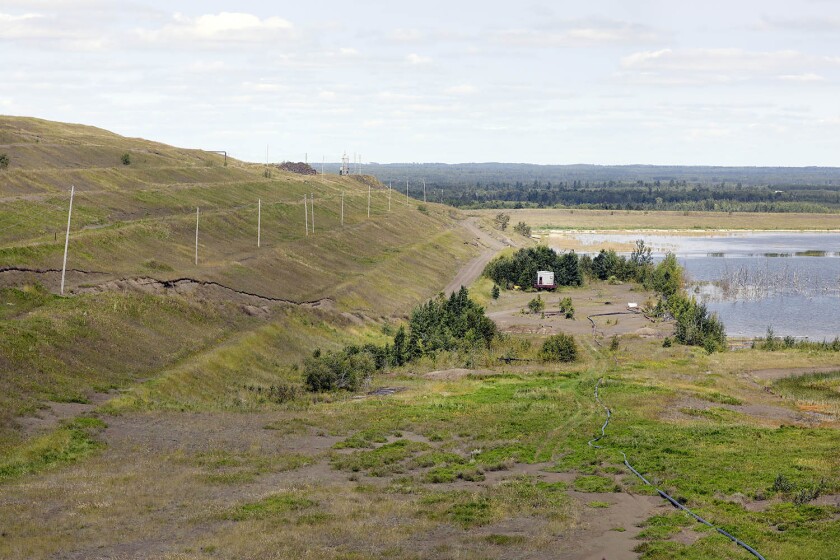 DULUTH — The union representing many midwest employees of the U.S. Environmental Protection Agency have asked the Minnesota Supreme Court to take up a PolyMet case challenging the proposed copper-nickel mine's water permit.
The American Federation of Government Employees Local 704 and other groups filed briefs urging the court to reconsider a January decision by the Minnesota Court of Appeals affirming a 2020 decision by a State District Court judge who said the Minnesota Pollution Control Agency broke no laws or procedures by asking the EPA to keep comments on the permit private. It acknowledged such a move was made to prevent comments from reaching the public and leading to "bad press."
In 2019, AFGE Local 704 said it learned from a whistleblower that comments by the EPA Region 5 office in Chicago on a draft of PolyMet's National Pollutant Discharge Elimination System, or NPDES, were left out of the public record.
"Simply put, when a government agency acts in secret — or deliberately obscures its motives or reasoning — it becomes difficult to tell whether the agency's actions were lawful or fair," the union wrote in its brief.
A separate EPA's Office of Inspector General in April 2021 said the federal agency failed to follow its own procedures by reading the comments over the phone to the MPCA instead of in writing, which kept the comments, including concerns, private.
The Court of Appeals' January decision also sent the water permit back to the MPCA to determine whether any releases to groundwater should be federally regulated.
PolyMet is hoping to open Minnesota's first copper-nickel mine near Babbitt and Hoyt Lakes. Supporters say the project would bring much-needed jobs to the region and can be done in an environmentally safe way, but environmental groups fear it could pollute waterways.
AFGE Local 704 was joined by the Public Employees for Environmental Responsibility, Public Records Media, Minnesota Coalition on Government Information, Minnesota Well Owners Organization and two administrative law professors in filing briefs. The groups have asked to be "friends of the court" if the Supreme Court takes up the case.
The Minnesota Center for Environmental Advocacy, Center for Biological Diversity, WaterLegacy and Fond du Lac Band of Lake Superior Chippewa are already parties to the case and have also asked the Supreme Court to review the case.
The Supreme Court is expected to determine whether it will take up the case by June.
PolyMet faces several other ongoing lawsuits.
The recommendation came on the first day of a three-day public hearing.