Carris Health volunteers are friendly voice at end of new phone line for elderly and disabled
With the help of a grant from the Willmar Area Community Foundation, a conversational phone line links local volunteers with individuals who may be isolated because of COVID-19.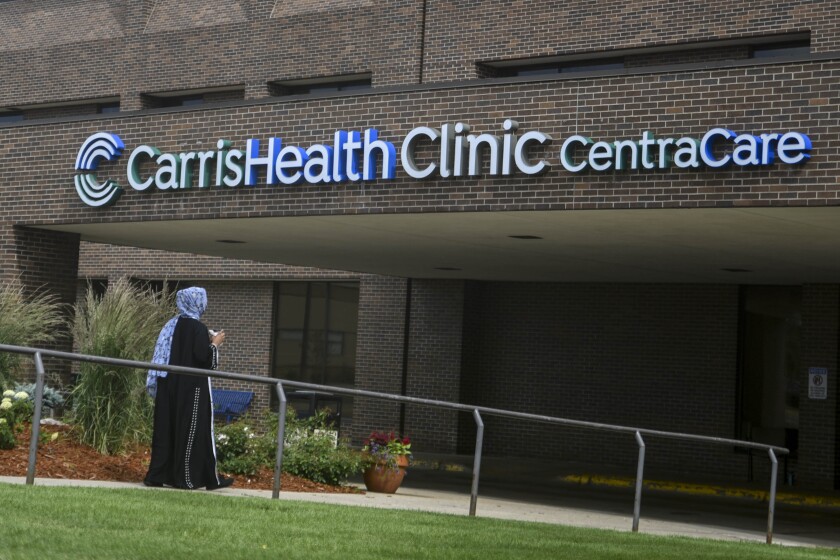 WILLMAR — A new "conversational phone line" is now available to local senior citizens and people with disabilities who are looking for a friendly voice to talk to.
The service from Carris Health is in response to people who are feeling a "sense of loneliness during COVID-19," according to a news release.
The number for the conversational phone line, which is open for calls from 9 a.m. to 4 p.m. Monday through Friday, is 1-866-777-0250.
The service, which is funded with the help of a grant from the Willmar Area Community Foundation, will bring together separate groups affected by COVID-19.
After coronavirus safety measures were implemented, 440 Carris Health volunteers were no longer able to work in the hospital gift shop, in the surgery and cancer center waiting lounges or visit hospice patients, according to the news release.
At the same time, populations that are at a higher risk for coronavirus — the elderly and persons with disabilities — had to isolate themselves from family and friends.
The new program, which will "bridge the gap for those feeling a sense of loneliness before they start experiencing signs of depression or anxiety," will utilize the skills of Carris volunteers, according to organizers.
"It's different than a crisis line, because we want to reach these populations before it gets to that point of needing to direct them to other care," said Amber Silva, Carris Health wellness coordinator.
Carris volunteers "have been trained to be active listeners, and more importantly, they have generous hearts," said Carris Health volunteer services manager Deb Van Buren. "The conversational line is an avenue to utilize their gifts and abilities within the safety of their own home," said Van Buren.
"We have been trained and are available with a listening ear and resources to share," said Darlene Bratberg, a former nurse and longtime Carris volunteer.
As a public service, we've opened this article to everyone regardless of subscription status. If this coverage is important to you, please consider supporting local journalism by clicking on the subscribe button in the upper right-hand corner of the homepage.