Minnesota tops 100 COVID deaths, 15 in the region
The Minnesota Department of Health reported 101 deaths from COVID-19 and 5,704 newly confirmed and probable cases on Friday, with those numbers reflecting the data available from Wednesday. The 11 counties in west central Minnesota tracked by the West Central Tribune reported more than 500 newly confirmed cases and 15 deaths.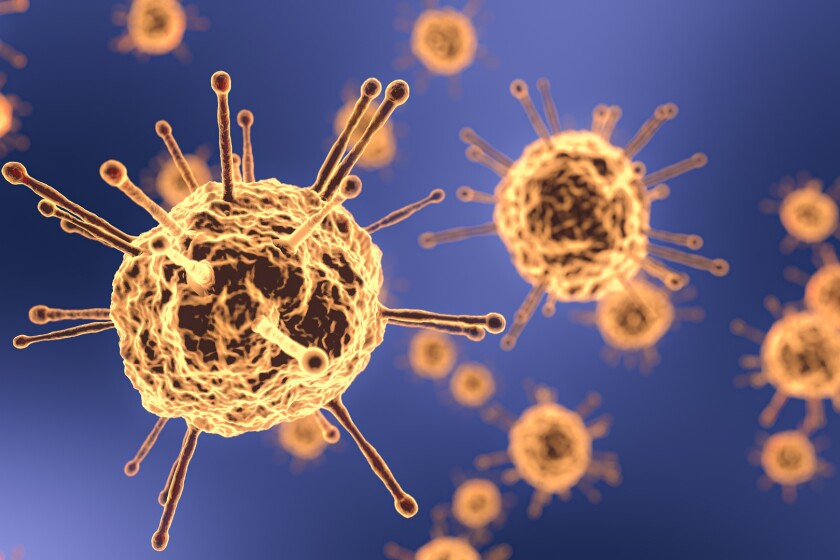 WILLMAR — On the Wednesday before Thanksgiving, more than 100 Minnesotans were recorded to have died of COVID-19 on a single day. Due to a delay caused by Thanksgiving, the data recorded on Wednesday was first reported on Friday, Nov. 27.
The 101 deaths in 41 counties reported by state health officials on Black Friday set a new single-day record in Minnesota, the third such record in 10 days, as the popular term for holiday shopping took on new meaning. Fifteen of those deaths were in west central Minnesota counties tracked by the West Central Tribune.
Minnesota also reported 5,704 new confirmed and probable COVID-19 cases on Friday.
The state's 101 deaths Wednesday came a day after a similar record was set in neighboring Wisconsin, which recorded 104 deaths on Tuesday. The figures spurred the following statements from Minnesota leadership:
"This Thanksgiving, many Minnesotans set their holiday table smaller than they normally do," said Gov. Tim Walz in a statement. "Many chose to do so to protect their family from the spread of COVID-19. But for the more than 3,000 families who have lost loved ones to COVID-19, it wasn't a choice. Those chairs will always remain empty.
"As we hit this somber milestone, we owe those families a promise," Walz said. "We must promise them that their loved ones did not die in vain. We must honor them by fighting this virus at every turn. We must redouble our efforts to protect one another."
The 101 daily deaths puts Minnesota as one of the deadliest hotspots in the county, on a per capita basis. While the state of New York, population 19 million, reached nearly a thousand daily deaths in April, it has not topped 100 deaths in a single day since the middle of June.
Minnesota has one-fourth the population of New York.
The 15 deaths in west central Minnesota were in five counties. There were eight newly reported deaths in Stearns County. Renville County experienced three deaths, while Swift County reported two deaths and Big Stone and Pope counties each reported one.
Stearns County reported the deaths of two persons each in the 75-79, 85-89 and 90-94 age categories; and one person age 70-74 and one age 80-84.
The three Renville County deaths were individuals ages 70-74, 75-79 and 85-89. Swift County reported the deaths of two people ages 85-89. Pope County experienced the death of a person 90-94 years old and Big Stone County the death of a person 85-89.
The 101 additional deaths bring the current statewide total to 3,410 deaths from confirmed cases of COVID-19 and 66 from probable cases.
"This is a sad development," said State Commissioner of Health Jan Malcolm in a statement, "but it is not a surprising development. For weeks we have been sounding the alarm about the dramatic growth in COVID-19 cases. We know that more cases leads to more hospitalizations and deaths, and today's news reinforces that tragic pattern."
"Every public activity now is more risky than it was even a few weeks ago, so the best way to slow this spread is for people to stay home and away from gatherings with those outside of our immediate household," Malcolm said.
Most of the deaths, 2,355, have occurred in long-term care or assisted living facilities, and 2,853 of the people who have died were 70 or older.
Each Friday, the state reports the congregate care facilities which have had an exposure to a case of COVID-19 in a resident, staff member or visitor.
Area facilities on the list this week:
Essentia Health Grace Home, Fairway View and Grace Village in Big Stone County;
Avera Granite Falls Care Center, Brookside Senior Living and Luther Haven in Chippewa County;
Bethesda Grand, Carris Health Care Center & Therapy Suites, Copperleaf Senior Living, GlenOaks Senior Living Campus, GlenOaks Senior Living Campus Assisted Living and Sunrise Village in Kandiyohi County;
Johnson Memorial Health Services Care Center and Madison Healthcare Services Care Center in Lac qui Parle County;
Augustana Care Lakeside Campus, Ecumen of Litchfield Assisted Living, Garden View at Hilltop, Hilltop Health Care Center and Meeker Manor Rehab Center LLC in Meeker County;
Glacial Trails Memory Care, Glenwood Village Care Center, Holly Ridge Manor by Minnewaska Community Health Services and Minnewaska Lutheran Home in Pope County;
Gil-Mor Manor, Parkview Home, Serenity Suites Senior Living, Valley View Manor and Vista Prairie at Garnette Gardens in Redwood County;
Buffalo Lake Healthcare Center, Fairfax Community Home, Franklin Rehabilitation and Healthcare Center, Meadows on Main, Prairie View Assisted Living and RenVilla Health Center in Renville County;
Arlington Place, Assumption Court, Assumption Home, Belgrade Nursing Home, CentraCare - Chateau Waters, CentraCare Health Paynesville, CentraCare Health Sauk Centre, CentraCare Melrose, CentraCare Melrose Park View Place, Cherrywood Advanced Living, Edgewood Sartell, Fairway Pines Senior Living, Getty Street Assisted Living, Mother of Mercy Senior Living, Saint John's Abbey, Savanna Prairie Assisted Living, Serenity Place on 7th, Serenity Village at Avon, Skylight Gardens, St. Benedicts Senior Community Therapy Suites, St. Cloud VA - Community Living Center, Stearns Place, Sterling Park Gardens, Sterling Park Health Care Center, The Sanctuary at St. Cloud, Tree of Life Assisted Living, Washburne Court and Woodcrest of Country Manor in Stearns County;
Apple Ridge Assisted Living, Appleton Area Health Care Center, Meadow Lane Rehabilitation and Healthcare Center and Scandi Haven Village in Swift County;
Clarkfield Care Center and Sanford Health Sylvan Court in Yellow Medicine County.
The information was included in the latest Minnesota Department of Health daily situation update , released at 11 a.m. daily. The data released typically are current as of 4 p.m. the day before. Because of the Thanksgiving holiday, Friday's report contains Wednesday data.
Stearns County had the highest number of newly reported cases in the area with 314 newly confirmed and six new probable cases in the Friday report.
The Minnesota Department of Health provides a breakdown of how many cases are classified as "confirmed" through polymerase chain reaction testing and how many cases are deemed "probable" through antigen testing.
Kandiyohi County reported 44 confirmed cases and one probable; Redwood County had 39 newly confirmed cases; Meeker County had 33 confirmed cases; Renville County had 18 confirmed cases; Yellow Medicine County had 22 confirmed; Lac qui Parle County had 13 confirmed; Big Stone County had 12 confirmed; Swift County had nine confirmed; Chippewa County had 11 confirmed; and Pope County had nine confirmed cases.
The current number of COVID-19 cases among residents confirmed to reside in area counties includes:
Big Stone County: 295; 1 probable
Chippewa County: 811; 4 probable
Kandiyohi County: 3,761; 26 probable
Lac qui Parle County: 348; 3 probable
Meeker County: 1,156; 7 probable
Pope County: 505; 2 probable
Redwood County: 867; 8 probable
Renville County: 733; 40 probable
Stearns County: 12,941; 304 probable
Swift County: 536; 8 probable
Yellow Medicine County: 592; 23 probable
(County of residence is confirmed during the case interview. The county residence data may not equal the total number of reported positive cases in a given day.)
As a public service, we've opened this article to everyone regardless of subscription status. If this coverage is important to you, please consider supporting local journalism by clicking on the subscribe button in the upper right-hand corner of the homepage.