Record high number of COVID cases seen in Kandiyohi County and Minnesota
The number of COVID-19 cases in Minnesota soared to a new single-day high of 8,703. Area counties, including Kandiyohi County, also reported record-breaking numbers in the latest report released Saturday morning.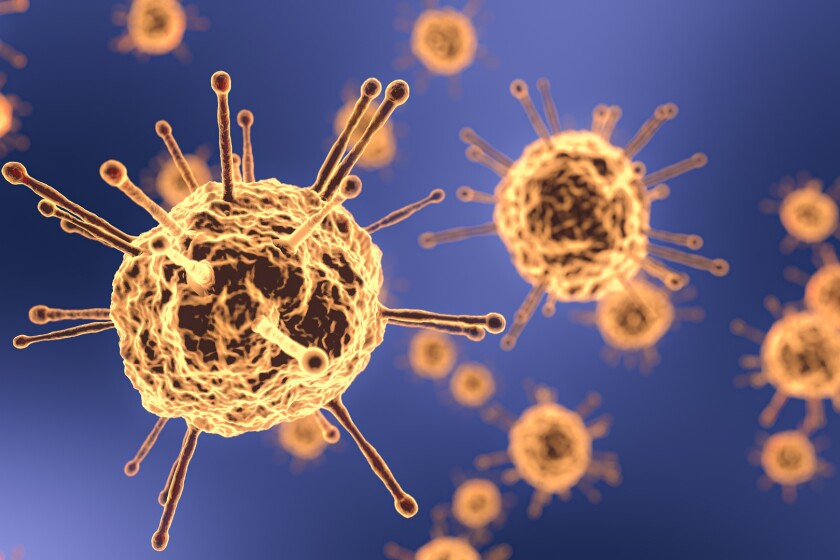 WILLMAR – Minnesota and Kandiyohi County are reporting a record number of COVID-19 cases in a single day.
Statewide there were 8,703 cases in Saturday's report from the Minnesota Department of Health.
Kandiyohi County has 133 new cases.
There were 35 COVID-related deaths in Minnesota, including one in Kandiyohi County, one in Redwood County and two in Stearns County.
The Kandiyohi County death involved an individual in the 75-79 age range.
The death in Redwood County was an individual in the 90-94 age range.
In Stearns County, one person was in the 85-89 age range and the other was in the 95-99 age range.
Of the 8,703 new cases in the state, 8,508 were confirmed cases and there were 195 probable cases.
The list includes significant increases in the number of new cases reported Saturday in many area counties.
Big Stone County has six confirmed cases, Chippewa County has 15, Lac qui Parle County has 11, Meeker County has 55, Pope County reported 28 new cases, Redwood County has 51, Renville County has 41 confirmed cases and one probable case, Stearns County reported 331 confirmed cases and 10 probable cases, Swift County reported 12 cases and Yellow Medicine reported 19.
The state recently began reporting probable cases based on antigen testing. Confirmed cases are based on polymerase chain reaction tests.
That brings the state's cumulative total to 216,028, which includes 213,582 confirmed and 2,446 probable cases.
Of the cumulative number of cases, 17,453 of them are health care workers.
The 35 new deaths reported Saturday brings the current total of deaths to 2,874, including 2,836 from confirmed cases and 38 from probable cases.
Most of the deaths, 1,981, have occurred in long-term care or assisted living facilities, and 2,236 of the deaths were 70 years or older.
The Minnesota Department of Health is also reporting that 167,234 of the state's reported positive cases no longer need to self-isolate.
So far in Minnesota, there have been approximately 3,356,392 completed tests, including 3,302,499 polymerase chain reaction (PCR) tests and 53,893 antigen tests. And approximately 2,116,633 people have been tested since Jan. 20.
The information was included in the latest Minnesota Department of Health daily situation update , released at 11 a.m. daily. The data released are current as of 4 p.m. the day before.
The current number of COVID-19 confirmed cases — and probable if any — among residents confirmed to reside in area counties includes:
Big Stone County: 232; 1 probable

Chippewa County: 634; 2 probable

Kandiyohi County: 2,604; 5 probable

Lac qui Parle County: 228

Meeker County: 701; 2 probable

Pope County: 344

Redwood County: 518; 2 probable

Renville County: 482; 8 probable

Stearns County: 9,539; 185 probable

Swift County: 369

Yellow Medicine County: 445; 4 probable
(County of residence is confirmed during the case interview. The county residence data may not equal the total number of reported positive cases in a given day.)
As a public service, we've opened this article to everyone regardless of subscription status. If this coverage is important to you, please consider supporting local journalism by clicking on the subscribe button in the upper right-hand corner of the homepage.