Stearns County COVID-19 cases continue to climb, six other area counties add single digits to case totals
The number of COVID-19 cases continue to grow in the area and in the state. The state listed 806 new cases in its Saturday report, an increase of about 200 a day from those reported Thursday and Friday.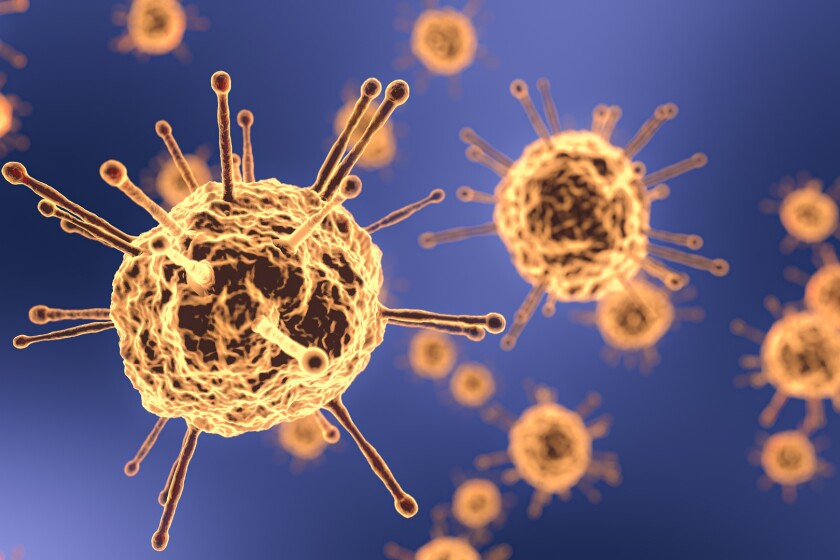 WILLMAR — There were 15 new confirmed cases of COVID-19 reported in Stearns County in Saturday's state report, bringing the total confirmed cases among residents of the county to 2,496.
Six other area counties reported single-digit increases in their confirmed cases: one each in Chippewa, Lac qui Parle and Pope counties, two in Redwood County, three in Kandiyohi County and four in Swift County.
Statewide there are 806 new cases for a total of 41,571 with 4,016 of them being health care workers.
There were 4 additional deaths attributed to COVID-19, for a current total of 1,499.
Most of the deaths, 1,170, have occurred in long-term care or assisted living facilities and 1,211 of the people who died were 70 or older.
Statewide, there are 241 COVID patients currently in hospitals, 121 of them being treated in ICUs.
The Minnesota Department of Health is also reporting that 36,012 of the state's reported positive cases no longer need to self-isolate.
So far in Minnesota, there have been approximately 742,095 completed tests since Jan. 20.
The information was included in the latest Minnesota Department of Health daily situation update , released at 11 a.m. daily. The data released are current as of 4 p.m. the day before.
The current number of confirmed COVID-19 cases for area counties includes:
Big Stone County: 17
Chippewa County: 80, up 1
Kandiyohi County: 590, up 3
Lac qui Parle County: 5, up 1
Meeker County: 62
Pope County: 13, up 1
Redwood County: 23, up 2
Renville County: 37
Stearns County: 2,496, up 15
Swift County: 33, up 4
Yellow Medicine County: 31
As a public service, we've opened this article to everyone regardless of subscription status. If this coverage is important to you, please consider supporting local journalism by clicking on the subscribe button in the upper right-hand corner of the homepage.
1
/
2:
A coronavirus graphic. Courtesy of the Centers for Disease Control and Prevention