Amateur Baseball: Raymond, NLS move on in state tourney
Rockets and Twins both win second-round games Sunday to advance in Class C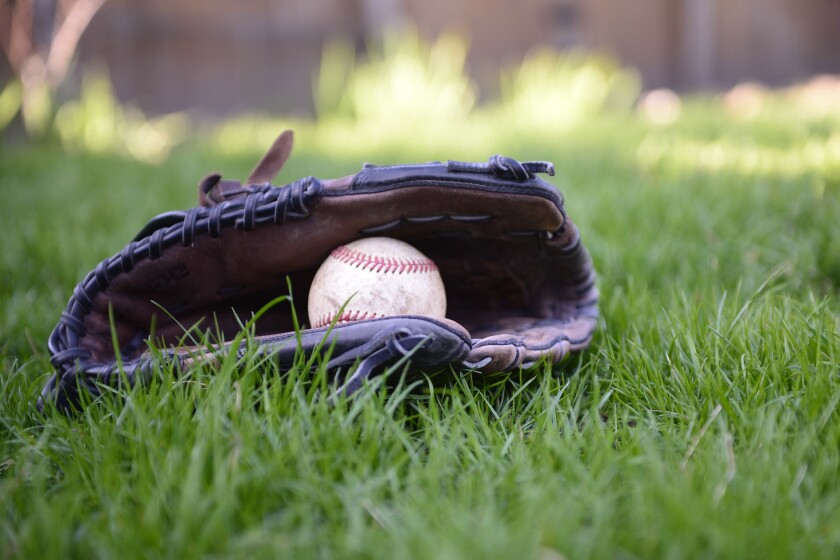 New London-Spicer's Austen Hadley, Wyatt White and Ben Kulset all had two hits and drove in runs as the Twins defeated Mora to move into the third round of the Class C state tournament on Sunday.
Twins starter and winner Adam Nibaur five-hit Mora through six innings and reliever Patrick Courtney fired two innings of one-hit ball.
The Twins play New Market at 5 p.m. Friday in Maple Lake. New Market advanced with a 1-0 win over Luverne on Sunday.
Amateur Baseball
Class C
State Tournament
NLS 4,
Mora 2
NL-Spicer 021 100 000-4 9 1
Jordan 000 000 002-2 8 3
Hitting - New London-Spicer: Jake Rambow 1-5, Austen Hadley 2-5 rbi, Mike Danielson 1-4, Adam Schrader 1-5 r, Scott Rambow 0-2 r bb-2, Wyatt White 2-4 rbi r, Ben Kulset 2-4 rbi r … Mora: Jake Oslin 2-4, Troy Jones 1-4 rbi-2
Pitching (ip-h-r-er-bb-so) - New London-Spicer: Adam Nibaur (W) 6-5-0-0-0-2, Patrick Courtney 2-1-0-0-0-0, Nathan Deutz 1-2-2-2-1-2 … Mora: Derek Graves (L) 3-7-4-3-3-3, Jimmy Skroch 6-2-0-0-1-5
Raymond 7,
Perham 0
Tyler Steen hit a three-run homer and starter Cole Christensen and three relievers combined on a four-hitter as Raymond moved into the third round of the Class C state tournament with a win over Perham on Sunday in Maple Lake.
Eric Hulterstrum, Justin Koenen, John Sawatzky and Jon Broman drove in the Rockets' other runs.
Raymond plays Farming, a 2-1 winner over Cold Spring on Saturday, in the Class C third round at 4:30 p.m. Saturday in Delano.
Perham 000 000 000-0 4 3
Raymond 212 200 00x-7 13 1
Hitting - Perham: Josh Bolig 1-3, Gavin Biegler 1-3 … Raymond: Mike Jeseritz 2-4 r-2, Eric Hulterstrum 2-5 rbi, Tyler Steen 1-3 hr rbi-3 r, Jordan Smith 2-3 2b, Justin Koenen 0-5 rbi r, John Sawatzky 1-4 rbi r, Calvin Kosminskas 2-3 r, Jon Broman 1-2 rbi, Jose Rosario 1-2, Brett Swanson 1-3
Pitching (ip-h-r-er-bb-so) - Perham: Noah Rooney (L) 2.2-7-5-3-1-3, Nick Lindberg 1.1-2-2-2-1-0, Jack Stigman 2-2-0-0-1-3, Peter Marjamaa 1-1-0-0-0-1, Scott Schroeder 1-1-0-0-1-1 … Raymond: Cole Christensen (W) 5-3-0-0-0-2, Austin Versteeg 2-1-0-0-0-3, Colten Vien 1-0-0-0-1-2, Zach Nelson 1-0-0-0-0-0
Saturday's Result
Jordan 10,
Bird Island 4
Jordan's Adam Kalal and Scott Hollingsworth both drove in two runs as the Jordan Brewers defeated Bird Island in the state amateur Class C tournament on Saturday in Delano.
The teams played scoreless ball through three innings, but the Brewers backed starter and winner Nate Beckman with six runs in the fourth, fifth and sixth innings, then tacked on four more in the eighth to make a Bullfrogs' rally implausible.
Bird Island's Jack Peppel drove in three runs and Shawn Dollerschell tripled in Bird Island's other run.
Bird Island 000 101 011-4 9 5
Jordan 000 123 04x-10 12 2
Hitting - Bird Island: Trent Athmann 2-5 2b r, Logan Swann 1-4 r, Tyler Hebrink 2-4 r, Shawn Dollerschell 1-4 3b rbi r, Jack Peppel 1-3 rbi-3, James Woelfel 2-3 … Jordan: Adam Kalal 2-3 rbi-2 r-2, Steven Beckman 3-5, Scott Hollingsworth 1-4 2b rbi-2 r, Kyle Hvidsten 3-4 rbi r-2
Pitching (ip-h-r-er-bb-so) - Bird Island: Luke Kramer (L) 5-5-4-3-1-3, Logan Nissen 2-4-4-3-1-1, Casey Lewandoski 1-3-2-0-0-0 … Jordan: Nate Beckman (W) 7-7-2-2-1-6, Joe Lucas 2-2-2-1-0-3