Area volleyball roundup: Western Tech sweeps Ridgewater, 3-0
Volleyball report for Friday, Sept. 23, 2022, in west central Minnesota. Cavaliers beat Warriors 27-25, 25-20, 25-21; NLS, MACCRAY compete at Burnsville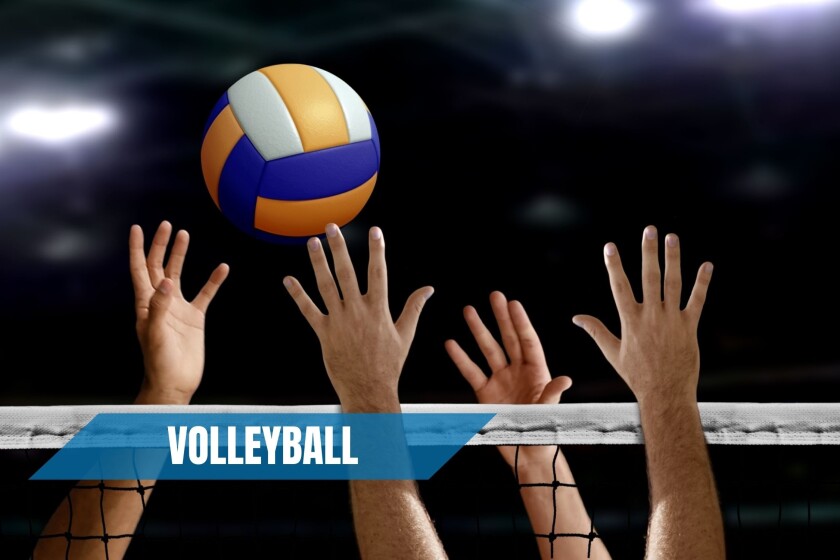 We are part of The Trust Project.
LA CROSSE, Wis. — It was another loss to Western Tech, but Ridgewater volleyball coach Amanda Bohlsen sees improvement.
The Cavaliers beat the Warriors for the second time in less than a week Friday night, 27-25, 25-20, 25-21 in a Minnesota College Athletic Conference match.
"We are so proud of the game we played tonight," Bohlsen said. "We are finally making the connections we have been fighting for all season and we look forward to watching it continue to grow and get stronger each game.
"Each player put their all into their game tonight and it really showed. We are excited to face RCTC (Saturday) and continue to fight to play as one team."
Ridgewater also lost to Western Tech 3-0 on Sept. 17. The Warriors play Rochester Community & Technical College at noon Saturday in Rochester.
Against Western Tech, Harley Kunstleben led Ridgewater with nine kills and also had seven digs. Kunstleben is a 5-foot-8 sophomore right-side hitter from Paynesville.
Olivia Naatjes had 16 set assists. She's a freshman setter from MACCRAY. Jenna Kunerth, a freshman from Browerville, had 15 sigs. Tayler Schmidt, a sophomore from Paynesville, added 14 digs for the Warriors.
Western Tech 3, Ridgewater 0
Ridgewater (2-8) 25 20 21
Western Tech (3-4) 27 25 25
Ridgewater
Serving (aces): Tayler Schmidt 3, Morgan Hoffmann 1, Adelia Pierson 1, Olivia Naatjes 1 … Set assists: Naatjes 16, Yansi Flores 7, Harley Kunstleben 1 … Hitting (kills): Kunstleben 9, Jenna Kunerth 5, Julia Schweiss 4, Gabby Randt 4, Flores 4, Pierson 3, Liz Koenen 2, Naatjes 1 … Blocking (aces): Schweiss 2, Pierson 2, Randt 2 … Digs (5 or more): Kunerth 15, Schmidt 14, Naatjes 10, Kunstleben 7, Koenen 6, Pierson 6, Cailin Yoose 5, Hoffmann 5
Western Tech
Stats not available
MACCRAY won two matches and New London-Spicer lost two in the preliminary rounds of the Minnesota High School Volleyball Showcase at Burnsville's Midwest Volleyball Warehouse.
MACCRAY beat Legacy Christian 25-18, 25-20 and Fillmore Central 25-22, 25-22.
NLS lost to Pequot Lakes 25-19, 25-17 and then to Jackson County Central 25-18, 25-20.
NLS plays Norwood Young America at 10 a.m. Saturday in Burnsville. MACCRAY faces Mayer Lutheran at 9 a.m. Saturday. Play continues for both teams after that on Saturday.
Team scores
Pequot Lakes 2, New London-Spicer 0 (25-19, 25-17)
Jackson County Central 2, NLS 0 (25-18, 25-20)
MACCRAY 2, Legacy Christian 0 (25-18, 25-20)
MACCRAY 2, Fillmore Central 0 (25-22, 25-22)
Recent volleyball coverage from west central Minnesota.
Athletes from BBE, MACCRAY, Montevideo, Paynesville, Willmar and YME lead this year's squad.