Legion board cancels season
Legion baseball director says he's 'devasted' by the decision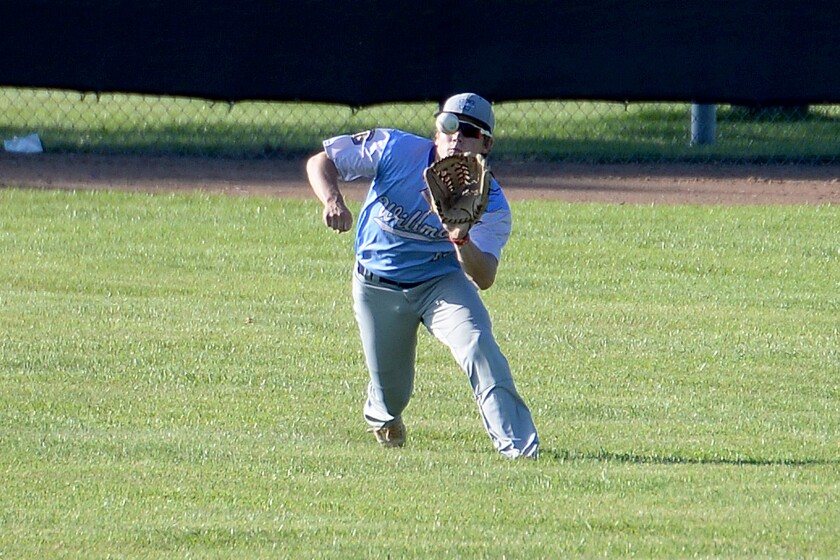 Minnesota has held a state American Legion baseball tournament every year since 1926.
However, a stretch of 94 years was snapped on Saturday when the state board announced that the 2020 season was canceled due to the COVID-19 pandemic.
Following Saturday's board meeting, Minnesota American Legion Baseball director Randy Schaub said he was "devasted" by the decision and felt the most pain for the players who will be shut out of baseball this summer.
"This is not a decision that any of our 14-member board wanted to do at all," Schaub said.
"Personally, I can't imagine how (the players) feel. Unless you are in that situation, I can have empathy for them, but I can't imagine how they must feel. ... I don't know if it's right to use the word tragedy in this sense. But, as a baseball person, this is a tragedy."
On April 7, the American Legion canceled its World Series scheduled to be held in Shelby, N.C. along with all eight of its regional tournaments.
Four days later following a three-hour meeting, the Minnesota board chose to suspend the 2020 campaign indefinitely while canceling its annual district and state conventions, as well as various youth programs throughout the summer.
Still, the state maintained hope of the season resuming and were preparing to hold off on a decision until the end of the month. Minnesota Legion's 357 teams had an original deadline to pay their insurance premiums May 15, but the board had the option to extend it to June 1.
Before Saturday's meeting, the board received word on Friday that it would not receive support from the national Legion baseball committee. The state was no longer allowed to proceed with the insurance and the registration processes and were also barred from using the Legion logos. Combined with the state executive board aligning with the national committee, Minnesota was left with no choice.
"It just was a bombshell," Schaub said. "It feels like we really got blindsided and I guess we feel kind of victimized because we had no idea this was coming. ... That really sent us for a loop."
Without the interference from the national level, Schaub and the rest of the board were putting together an abbreviated season plan to submit to Gov. Tim Walz' task force. As of now, Walz' stay-at-home order is set to expire on May 18, and there wasn't a guarantee that the plan was going to work, but there wasn't a chance for it to come together.
"The analogy I've given to people today is that it's like you owning a franchise for a restaurant, and then suddenly you're told, 'We're taking the sign and the inventory from you. And then you are on your own, and you can't use any of our logos or our stuff,'" Schaub said. "That's a backhanded way of telling you that you're done without telling you you're done."
Schaub, who is also the head baseball coach at Renville County West, understands that this will be a tough pill for the public to swallow.
"This has just been awful," Schaub said. "And to have to explain to people why it is you took an opportunity away from my son, it's just been as unpleasant as it can possibly be.
"It's going to be very hard to come back next year and tell people you can count on us when they had their legs pulled out from under them. It won't be surprising to hear, 'We don't know if we trust you.' And I can't blame them for feeling that way."