Earth Day holds true at Prairie Woods Environmental Learning Center
With a boost from Mother Nature, Prairie Woods Environmental Learning Center hosted a large crowd for its annual Earth Day event.
SPICER — Gaylord Nelson was a US Senator from Wisconsin looking for a way to encourage his colleagues in Congress to pay attention to environmental issues when he proposed the first Earth Day.
He urged people to set aside the day to hold teach-ins and other events to call attention to environmental needs, and by doing so, letting their elected officials know that the environment matters to them.
Some 20 million people are estimated to have joined nationwide on the very first Earth Day on April 22, 1970, and Nelson's point was made.
It continues to be made.
The crowd was counted in the hundreds at the Prairie Woods Environmental Learning Center last Saturday, and the enthusiasm for and the purpose for the day were all the same as the very first Earth Day. The annual Earth Day celebration at the Prairie Woods ELC continues to be a popular, headline event for the area.
"It was a big day for us!" wrote PWELC Director Jennifer Swenson in an email to the Tribune.
Staff at Prairie Woods believes this was the 13th annual Earth Day celebration hosted at the site. Of course, every day at Prairie Woods is dedicated to celebrating the environment and helping people of all ages learn about our natural world.
Swenson said the good attendance, and Mother Nature's cooperation by way of spring-like weather, helped make the event a huge success.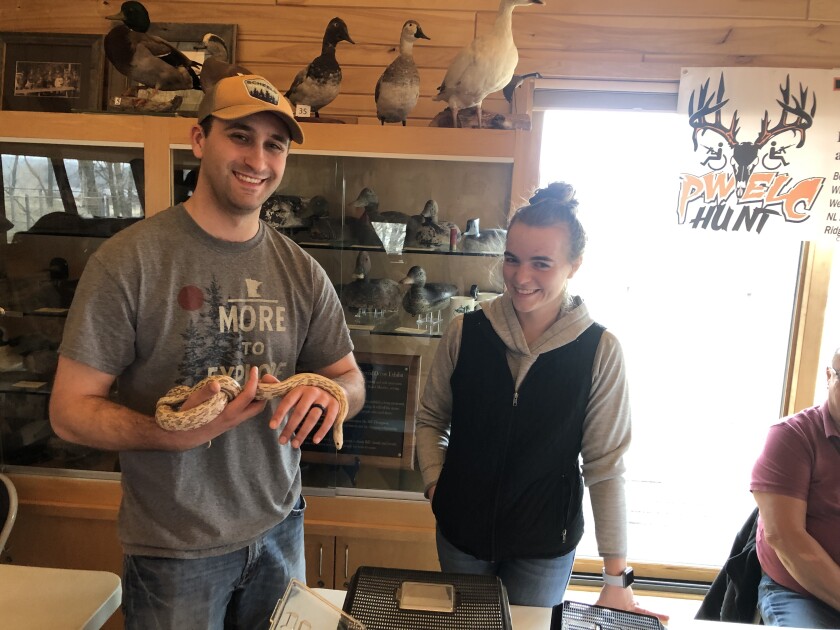 The event features exhibits and a wide range of hands-on activities. Organizations ranging from the Kandiyohi County Pheasants Forever chapter and Prairie Pothole Conservation Association to the Izaak Walton League and Kandiyohi County Soil and Water Conservation District all played roles in making it possible.
Prairie Woods hosted its annual sale of donated, gently-used outdoors gear and sold items including a duck boat, canoe and kayak. It helped raise nearly $2,000 for youth environmental programming, according to Swenson.
There is still much to come. Activities at Prairie Woods ELC are back in full swing this spring. School groups are visiting for programming while more and more members of the public are discovering its trails and exploring the prairie, woodlands and wetlands of its landscape.
Swenson said the summer is already looking like a very busy one, making this year's Earth Day celebration the kickoff to a full season of outdoor adventure and learning.