Here's your 2022 West Central Tribune All-Area Baseball Team
KMS, Paynesville, MACCRAY pace the area with three selections each
We are part of The Trust Project.
Baseball in west central Minnesota kept up its high standard in 2022.
There were constants in the state's top 10 rankings in Willmar, Paynesville and Kerkhoven-Murdock-Sunburg.
MACCRAY earned a top seed in Section 3A-North and went on to make state for the first time since 2009. After losing in the opening round of the Class A state tournament to eventual state champion Randolph, the Wolverines won the next two to take home the consolation championship.
Along with MACCRAY's state run, KMS and Paynesville both made section championship games. Willmar, Belgrade-Brooten-Elrosa and Atwater-Cosmos-Grove City all made the final three of their respective sections.
Teams in New London-Spicer and Dawson-Boyd saw significant improvements. NLS went from four wins to 10 while the Blackjacks jumped from three victories to eight.
In this year's All-Area team, 11 schools are represented. Among the 18 players selected — nine on the first team and nine on the second — are 12 seniors. KMS, Paynesville and MACCRAY lead the way with three sections each.
In alphabetical order, here is the 2022 All-Area Baseball Team:
Dylan Alexander
So. C/OF, Minnewaska
One of the youngest members of the All-Area baseball team, Minnewaska sophomore Dylan Alexander made quite the impact for the 13-9 Lakers.
He was named the team's most outstanding offensive player after hitting for a .488 average, a .577 on-base percentage and a 1.228 OPS. Seeing both time at catcher and in the outfield, Alexander had a 1.000 fielding percentage with three outfield assists. He was named All-West Central Conference.
"Dylan is an exceptional all-around player that has an incredible knowledge of the game," said Minnewaska head coach Joe Alexander. "Having him in the middle of our lineup and behind the plate calling a game certainly is a contributing factor to our program's success and promises to be fun to watch for the next couple years."
Alex Call
Sr. P/CF, Kerkhoven-Murdock-Sunburg
A three-time All-Area pick, Alex Call capped off a dominant stretch of pitching in west central Minnesota this spring while keeping KMS in the Class A top 10 all season.
The Fighting Saints' ace since his freshman year, the left-hander won his third straight Camden Conference Most Valuable Player award. Over 47-1/3 innings, Call had an 8-0 record with one save. He struck out 119 batters compared to just nine walks allowed. He finishes his career with a 24-2 record with 314 strikeouts and a 0.55 ERA.
This season on the mound, he allowed just eight hits and had a 0.00 ERA, a .053 batting average against and a .359 WHIP.
Also seeing time in center field for KMS, Call hit for a .397 average, a .494 on-base percentage and a 1.066 OPS with 19 RBIs, 16 runs and five stolen bases. He was selected to play in the 2022 Play Ball MN! All-Star Series. He will play college baseball at Bethel University.
Thanks to Call's efforts, KMS finished the season at 21-3.
"Alex has been a dominant pitcher in the area since his freshman year, but was even more dominant this season," said Fighting Saints head coach Wade Adamson. "He has great velocity and a lethal curveball that he can throw in any count. Also has great control. Alex also produced at the plate and found himself in the middle of the order throughout his career."
Sam Etterman
Sr. 3B/C/P, Willmar
Senior Sam Etterman was the main offensive force for a Willmar squad that was a regular in the Class AAA top 10 rankings this spring.
Named the team's offensive player of the year and its clutch performer, Etterman hit for a team-high .419 average this season. He hit six doubles while also accounting for 16 RBIs and 15 runs scored. He also stole nine bases.
Along with playing in the hot corner at third base and behind the plate at catcher, Etterman also saw time on the mound. He was 1-3 with a 3.65 ERA with 28 strikeouts over 30-2/3 innings.
Willmar wrapped up the season with a 15-7 record.
"Sam is an extremely versatile baseball player (who) can fill a hole anywhere on the diamond and do it at an elite level," said Cardinals head coach Tom DeBoer. "Players like Sam make a coach's life easy when it comes to filling out a lineup card. … Sam was a great leader both on and off the field and he is going to be missed in our lineup next year."
Grayson Fuchs
Jr. SS/P, Paynesville
A second-team All-Area pick in 2021, Grayson Fuchs makes the jump to the first team after helping Paynesville reach the Section 3AA championship and a 21-2 record.
Batting .446 this spring, Fuchs had seven home runs, five doubles and four triples. He scored 39 runs while driving in 30 more.
Fuchs also was 2-0 on the mound in 10 innings pitched. He struck out 13 and had a 0.68 ERA.
"Outstanding shortstop with an excellent, accurate, strong arm," said Bulldogs head coach Brad Skoglund. "He deserves area player of the year if there is that award."
Dreyer Homan
Sr. C/P, MACCRAY
Seeing time on both sides of the MACCRAY battery, Dreyer Homan helped the Wolverines to a 17-7 record and their first state tournament since 2009.
A two-time All-Camden Conference pick, Homan hit .451 this season with a .718 slugging percentage and a .549 on-base percentage. He hit four home runs and seven doubles with 26 RBIs. On the mound, he was 5-1 with a save with a 1.47 ERA and 71 strikeouts. He was also named to the All-Section 3A team.
During the state tournament, Homan was 3-for-9 with three doubles, two RBIs and two runs. He also threw eight innings over two games, getting a win in the consolation semifinals against Bertha-Hewitt/Verndale. He struck out 13 on his way to being named to the Class A All-Tournament Team. He will play college baseball at the University of Northwestern in St. Paul.
"Dreyer has had an incredible career," said MACCRAY head coach Nate Hebrink. "He is a very coachable guy who loves to be around the baseball field and his teammates. He has won many games at MACCRAY over his career and will be a guy that gets talked about at the field for years to come."
Ian Koosman
Sr. SS/P, Willmar
According to Willmar head coach Tom DeBoer, Ian Koosman will go down as one of the Cardinals' all-time best players. And the numbers back that up.
A second-team All-Area pick in 2021, Koosman hit for a .362 average with a home run, four doubles and a triple this spring. He scored 16 runs and drove in 10 RBIs while also stealing eight bases. He had top-notch discipline at the plate with 14 walks compared to three strikeouts.
On the mound, Koosman was 9-0 with a 0.61 ERA over 57-2/3 innings pitched. He struck out 92 with 17 walks allowed. Over the course of his varsity career, Koosman never lost a game, finishing with a 14-0 record, 147 strikeouts and a 1.53 ERA.
He was selected to play in the 2022 Play Ball MN! All-Star Series. He'll head west to play at Scottsdale Community College in Arizona.
"Ian is an elite player in all areas of the game," DeBoer said. "Over the past two seasons, the Cardinals did not lose a game that Ian started pitching. … Offensively, he was an incredibly tough out for opposing pitchers. … Defensively, Ian is as good as it gets at shortstop. He has unbelievable range and the arm strength to make any play on the field."
Wylee Lottman
Sr. C/P, Kerkhoven-Murdock-Sunburg
A second team All-Area player last season, Wylee Lottman put together another strong campaign behind the plate.
Lottman wrapped up the spring with a .409 average with a .551 on-base percentage and a 1.232 OPS. He scored 36 runs, had 18 RBIs and stole nine bases.
Also serving as a pitcher for the Fighting Saints, Lottman was 5-1 with 46 strikeouts to 17 walks over 34 innings.
Lottman was named to the All-Camden Conference team. He is headed to the University of Wisconsin-Superior to continue his career.
"Wylee has been our starting catcher since his freshman year and does a great job of blocking balls in the dirt," said KMS head coach Wade Adamson. "He was a more-than-reliable number two pitcher the past two seasons. Wylee has been one of our leading hitters the past two seasons in many categories."
Eli Nelson
Jr. 2B/P, Paynesville
Another standout for Paynesville both in the middle infield and on the pitcher's mound was junior Eli Nelson.
At the plate, Nelson hit for a .449 average with two home runs and nine RBIs. He scored 26 runs and drove in 21 more. He also could manufacture offense with his legs with 16 stolen bases.
On the bump, Nelson was 6-2 with two saves over 42-1/3 innings. He finished with 55 strikeouts and a 2.98 ERA.
"Tremendous second baseman (with) excellent hands," said Bulldogs head coach Brad Skoglund.
Will Van Beck
Sr. P/CF/SS, Belgrade-Brooten-Elrosa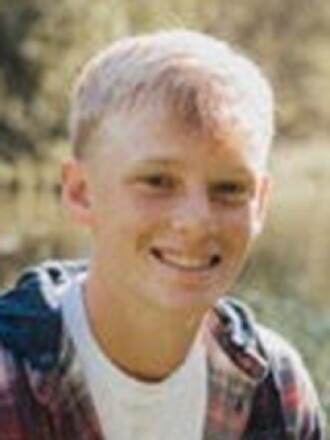 A three-year starter at Belgrade-Brooten-Elrosa, senior Will Van Beck was a spark plug.
Batting leadoff for the Jaguars, Van Beck hit for a .357 average with a .449 on-base percentage and a .901 OPS. He scored 29 times and had 11 RBIs, stealing 18 bases and drawing eight walks.
On defense, Van Beck had a .911 fielding percentage with 16 assists.
Also seeing time on the bump, Van Beck collected seven wins and struck out 55 compared to six walks. He had a 1.40 ERA and a 1.050 WHIP in 40 innings.
Van Beck was named team MVP and first team All-Central Minnesota Conference. The Jaguars wrapped up the season at 14-12.
"He has been our tone-setter as a leadoff hitter for three years and always provided us with a jolt of energy," said BBE head coach Pat Illies. "He was clutch in the batter's box and would do anything it took to win. Will was even more impressive in the field and especially on the mound. … If there was ever a tough situation, we would put Will in to get us out of the jam. He also had a 15-strikeout game this year when we needed him most. Will was our rock and would always rely on him, no matter what the situation was."
Brooks Asche
Sr. P/OF, MACCRAY
Courtesy of Brooks Asche's arm, MACCRAY made its first Class A state tournament in 13 years.
A starter since eighth grade, Asche wrapped up his prep career with a .427 average with a home run and six doubles. He collected 15 RBIs, 13 runs and nine stolen bases. Asche was also the Wolverines' top pitcher, going 6-3 with 78 strikeouts and a 1.94 ERA. He was the winning pitcher in the team's Section 3A championship victory over Russell-Tyler-Ruthton as well as the starter in the Class A state quarterfinals against Randolph.
A two-time All-Camden and All-Section 3A selection, Asche will play at St. Cloud Technical & Community College.
"Brooks has had a wonderful career at MACCRAY," said Wolverines head coach Nate Hebrink. "(He) has turned himself into one of the top pitchers in the area, with 15 wins on the hill and being a part of over 40 wins total in his career. He also carries a .330 BA at the plate with over 65 hits. The guy loves to compete and puts his all out there on the field."
Jared Cortez
So. SS/C/P, Kerkhoven-Murdock-Sunburg
While just a sophomore, Jared Cortez's bat was a crucial presence in Kerkhoven-Murdock-Sunburg's order.
Named All-Camden Conference, Cortez hit .440 with a .517 on-base percentage and a 1.171 OPS. He drove in 26 runs and scored another 23. As a reliever, Cortez tossed 19 innings, tallying 20 strikeouts and one save with a 2.95 ERA.
"Jared led our team in hitting this season and was a major reason for the success we had this season," said KMS head coach Wade Adamson. "He can play a variety of positions but was our main shortstop and used as our backup catcher. Jared was used mostly as a reliever this season but had an excellent season on the mound as well."
Landon Schirm
Sr. OF/SS, Lac qui Parle Valley
Landon Schirm had a season for the record books for 14-7 Lac qui Parle Valley.
The senior set a single-season school record with 24 stolen bases. At the plate, he hit for a .359 average with two doubles and a triple. He scored 27 runs and drove in another 12 runs. On defense, he had a .943 fielding percentage with 12 assists and 38 putouts. Schirm was picked for the All-Camden Conference team.
"Landon is a dedicated player, teammate and student-athlete," said Eagles head coach Bart Hill. "For the past two years, he has been exceptional playing defense in center field. In addition, he is the consummate offensive threat on the base paths."
Bennett Schultz
Jr. 2B, New London-Spicer
New London-Spicer jumped from four wins in 2021 to a 10-11 record in 2022. A big part of that was thanks to the All-Wright County Conference play of second baseman Bennett Schultz.
The junior hit .327 with a .457 on-base percentage. He had 15 RBIs and 10 runs scored, drawing 14 walks compared to seven strikeouts. He also had a .907 fielding percentage in the middle of the infield.
"(Bennett is) just an overall grinder," said Wildcats co-head coach Kyle Lieser. "He works extremely hard day in and day out, and had a heck of a year at the plate. He is a leader on and off the field and we look forward to him taking on an even bigger role for us next spring."
Brady Snell
Jr. P/1B, Montevideo
While Montevideo was 9-9 on the season, Brady Snell made quite the impact in both the Thunder Hawks' dugout and the West Central Conference.
Snell was named the West Central Conference MVP after hitting .444 with a home run, four doubles and three triples. He added 18 runs, 17 RBIs and drew 14 walks compared to eight strikeouts. On the mound, Snell was 4-4 with a 1.25 ERA and 62 strikeouts over 44-2/3 innings. He held opponents to a .179 batting average.
"Brady was a very feared hitter and pitched against all of our top opponents all year," said Montevideo head coach Tim Epema. "Brad Skoglund (of Paynesville) said he was the toughest pitcher they had seen all year. He held ACGC hitless into the seventh inning of our playoff game. He threw a no-hitter against Benson."
Logan Straumann
Sr. C, Atwater-Cosmos-Grove City
Logan Straumann is back on the All-Area second team after sitting behind the plate for 14-9 Atwater-Cosmos-Grove City.
A first team All-Central Minnesota Conference and All-Section 3AA selection, Straumann hit .370 with a .507 slugging percentage, eight RBIs and one home run.
"Logan was a crucial part of the success of our team," said Falcons head coach Chris Fellows. "He was a leader on and off the field. It seems when we started scoring, it all started around Logan and Jack (Peterson). I couldn't be more proud of how he developed offensively throughout the year, but he was probably more important defensively. Logan is one of the most defensively sound catchers in the area. … Most importantly, he was such a leader on the field, letting guys know the scenario and situation and talking to pitchers and helping coach kids during the game was such an important part to our success."
Isaac Strommer
Sr. SS, MACCRAY
Isaac Strommer has been a starter at shortstop for MACCRAY since eighth grade. In his final season with the Wolverines, he helped the team win the Class A state consolation championship.
An All-Camden Conference pick and a two-time All-Section 3A selection, Strommer batted .375 with five doubles and two triples. He scored 24 runs and had 17 RBIs, also stealing 12 bases from the leadoff spot. He will play in college at Bethel University.
"He loves to make plays for his pitchers and his pitchers feel comfortable with the leader in the infield," said MACCRAY head coach Nate Hebrink. "Isaac has 55 hits over the years and scored 65 runs in his career. He understands the game and is very good at helping his young teammates. I'm excited to watch Isaac go on and play college. He has a bright future."
Bauer Wahl
Sr. C/2B, Litchfield
Bauer Wahl was a steadying force behind the plate at Litchfield this spring.
Wahl was selected for the All-Wright County Conference, All-Section 5AA and All-Conference Academic teams. He was also picked as the team's silver slugger and gold glove winner. He hit for a .342 average, a .412 on-base percentage and .782 OPS. Wahl tallied two doubles, 10 RBIs and 10 runs. On defense, he threw out eight of 47 attempted base stealers. The Dragons finished 9-13, including a win over top-seeded Southwest Christian in the 5AA playoffs.
"The true value of Bauer Wahl to our baseball team can never be understood simply by looking at his statistics," said Litchfield head coach Jeff Wollin. "This year, with almost a completely new pitching staff to work with, he was the solid, experienced veteran they needed to show steady improvement throughout the season. Bauer was a major reason we were able to come together to beat three of the top teams we played all season: conference champion Annandalel section champion Watertown-Mayer and section number one seed Southwest Christian." … One of my favorite players to coach in over 30 years of baseball."
Trent Wendlandt
Sr. P/LF, Paynesville
Trent Wendlandt ended his senior year unscathed.
The Paynesville left-hander had an 8-0 record with one save. Over 40 innings, Wendlandt compiled a 1.40 ERA with 46 strikeouts, giving up 31 hits. Wendlandt pitched a pair of no-hitters this spring: May 5 against Maple Lake; and May 12 against Kimball. Also seeing time in left field, Wendlandt hit for a .378 average with 11 RBIs.
Max Athmann, Jr. C, Paynesville
Jacob Blair, Sr. P/IF, Minnewaska
Tyler Froland, Sr. SS/P/3B, Renville County West
Cayden Hansen, Sr. 2B/SS/P, Willmar
Nikson Knapper, Sr. SS/P, Yellow Medicine East
Jack Peterson, Sr. SS/P, Atwater-Cosmos-Grove City
Luke Ruter, Sr. CF, New London-Spicer
Aiden Swenson, Jr. CF, Dawson-Boyd
Recent baseball coverage from the West Central Tribune.