Prep basketball: Fundraiser brings together area's best
Tim Orth Memorial Foundation's Jam the Gym fundraiser set for Saturday, April 1 in Bird Island
BIRD ISLAND — The Tim Orth Memorial Foundation's Jam the Gym fundraising event brings together many of the area's top high school girls and boys basketball players on Saturday, April 1 at BOLD High School's Bird Island Gym.
Doors open at 3 p.m. with a preliminary 3-point shootout contest taking place at 3:50 p.m. followed by a Just For Kix dance performance at 4:20 p.m. Opening ceremonies begin at 4:30 p.m. followed by the 3-point shooting contest finals. That's followed by first a girls basketball game and then a boys basketball game.
Other highlights include the Fargo-Moorhead Acro Team performance, NBA mascots and dunk teams and speed painter Evan Struck.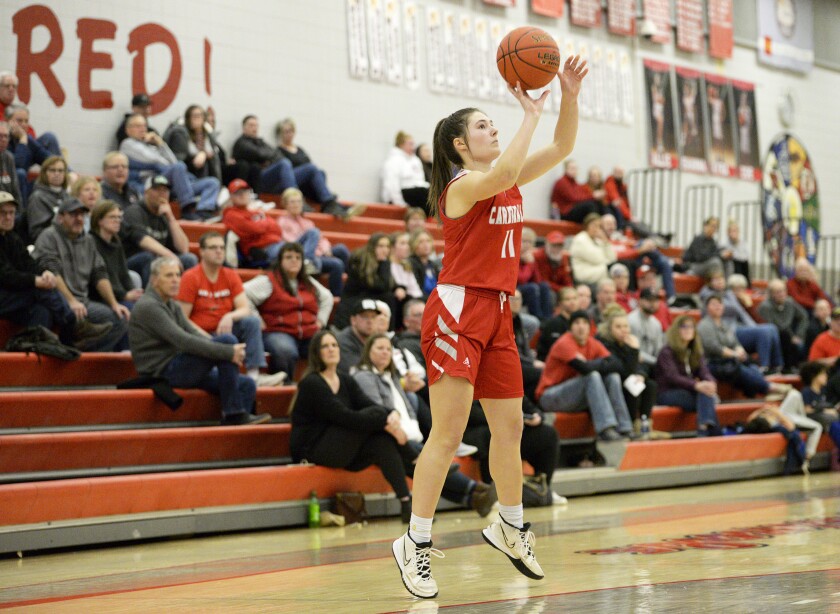 There also is a silent auction, crash prize raffle, t-shirt sales and concessions. Silent auction items include Chanhassen Dinner Theater tickets and jerseys from Justin Jefferson, Alex Ovechkin and Steph Curry as well as Russell Westbrook game-worn shoes. There are many other items.
The Tim Orth Memorial Foundation is a private non-profit set up to raise money to help assist children facing substantial medical expenses as the result of a serious accident or incident. There are also events on Friday, March 31 in Winthrop and Saturday, April 1 in Glencoe.
Orth was a BOLD student-athlete who died from an inoperable brain tumor on Feb. 14, 1997. The foundation was set up in his honor and has raised more than $4 million.
For more information, visit the website www.timorthfoundation.org
Here are recent stories by Tom Elliott.
* Atwater-Cosmos-Grove City — Sam Rouser, Thor Goerish
* Benson — Juan Espinoza, Riley Schmidt
* Buffalo Lake-Hector-Stewart — Chase Hubin, Connor McColley
* BOLD — Brayden Gass, Ryan King, Zen Boen
* Central Minnesota Christian — Brayden Marcus, Ethan Bulthuis
* Kerkhoven-Murdock-Sunburg — Isaac Rudningen, Jacob Walsh, Jaiden Henjum
* Montevideo — Mason Jerve
* Renville County West — Adam Schrupp, Isaac Haen, Jaise Miller
* Redwood Valley — Cohen Frank, Elijah Larsen, Tyson Irlbeck
* Willmar — Sam Raitz, Simon Radermacher
* Yellow Medicine East — Bryce Sneller, Cody Dahlager, Owen Torvik
* BLHS — Allison Milbrandt, Ellaina Bergstrom, Kristi Kottke, Rachel Kottke
* BOLD — Anna Moorse, Kenzie Visser, Lily Dean, Mari Ryberg, Rylee Boen
* KMS — Elsa Gjerde, Josie Gjerde, Julia Carlson
* Lac qui Parle Valley — Ayanna Gipson, Camryn Lee, Rylee Lund, Taylor Shelstad
* Montevideo — Avery Koenen, Hailey Dirksen, Tenley Epema
* Morris/Chokio-Alberta — Maddy Grove
* RCW — Emily Lippert, Rachel Jakel
* Willmar — Allie Rosendahl, Zoe Schroeder
* YME — Hannah Stark