Volleyball: BBE earns a hard-fought state tournament berth
The Belgrade-Brooten-Elrosa Jaguars beat Henning in five sets to claim the Section 6A tournament and earn a trip to the Xcel Energy Center in St. Paul.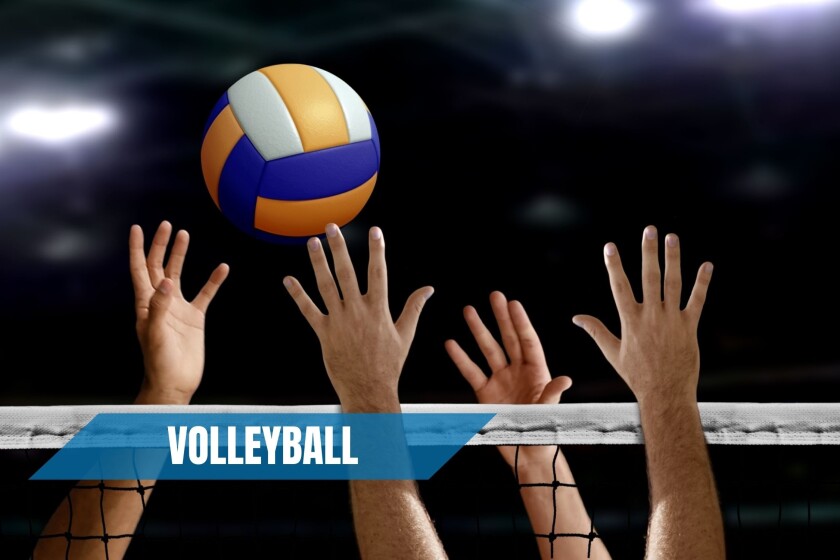 We are part of The Trust Project.
FERGUS FALLS — The Belgrade-Brooten-Elrosa volleyball team is back in the state tournament for the first time since 2019.
The Jaguars beat Henning 3-2 to win the Section 6A championship Saturday night at Fergus Falls High School.
BBE won 20-25, 25-14, 33-31, 17-25, 15-11
The Jaguars are headed to the state tournament Thursday at the Xcel Energy Center in St. Paul.
Recent volleyball coverage from west central Minnesota.
At its board of directors meeting Thursday, the MSHSL approved a switch in the number of weight classes in wrestling and voted on a proposal to seed all eight teams in football state tournaments.
BBE will learn its opponent and what time it plays Thursday after an on-line coaches seeding meeting.
Against Henning, BBE racked up 69 kills with a .188 attack percentage. Ava Mueller led the way with 29 kills. The Jamestown College recruit had a .247 attack percentage in 77 attempts.
Kylie Weller contributed 55 set assists. BBE had 115 digs, led by Harley Roering's 31 and Abby Berge's 24.
It's BBE's seventh state tournament and eighth if Belgrade's 1984 appearance is included. The Jaguars also earned state berths in 2005, '07, '08, '10, '18 and '19.
Henning (25-6) 25 14 31 25 11
BBE (25-6) 20 25 33 17 15
Henning
Stats not available
BBE
Serving (aces): Abby Berge 1, Ava Mueller 2, Harley Roering 1, Kylie Weller 2 … Set assists: Berge 2, Allison Dingmann 1, Brooklyn Fischer 1, Roering 2, Weller 55 … Hitting (kills): Berge 11, Adley Hagen 13, Dingmann 5, Mueller 29, Fischer 9, Weller 2 … Blocking (aces): Berge 1/2, Hagen 1/2, Dingmann 1, Mueller 1, Fischer 1 … Digs (5 or more): Berge 24, Hagen 6, Anna Jaeger 5, Mueller 16, Fischer 16, Roering 31, Weller 15