Holiday weekend certainly brought a wintery mix
Over the past five days, there was snow, ice, sleet and rain as a massive winter storm moved across Minnesota. Locally, there was a mixed bag of weather, while places in northern Minnesota saw nearly 20 inches of snow. The next several days in central Minnesota look to be calmer, with sun and temperatures between 20 and 30 degrees.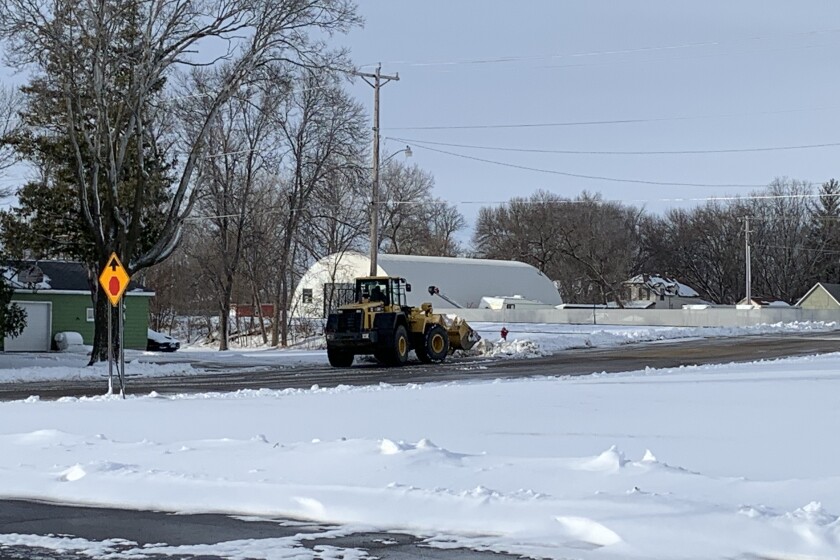 WILLMAR — The weather over the Thanksgiving holiday weekend was as varied as the dishes on the dinner table. The storms, which kicked off Wednesday, brought several inches of snow, some sleet, some rain and high winds.
The first round of weather was snow starting on Wednesday, with Willmar reporting about 7 inches, while other areas saw less. Many school districts in the regon that were not already closed for their holiday breaks closed on Wednesday due to the weather conditions.
The snow moved out in time for Thanksgiving, which was gratefully quiet in and around Willmar, with overcast skies and temperatures in the 20s.
The weather took a turn on Black Friday, complicating both travel and shopping. In Willmar snow, mist and fog were all reported at some point during the day. The trend continued on Saturday, with the weather service even reporting unknown precipitation at times.
The precipitation finally wrapped up by Sunday afternoon. Willmar saw snow through most of the morning hours, but around 1:30 p.m. the weather service was showing fair skies and a temperature of 30 degrees.
Winds were blustery at times throughout the weekend, with sustained speeds in the high teens and gusts going over 20 mph, at times even reaching close to 30 mph.
The weather did play havoc with the roads and travel plans. The Minnesota State Patrol reported 317 crashes statewide from 10 p.m. Friday to 9:30 p.m. Saturday. Only one caused serious injuries, in Coon Rapids. There were also 524 spin-outs and 8 jackknifed semis.
The Minnesota Department of Transportation, along with other public works departments, worked to clear the roads. For most of the weekend, the major roads were either partially or completely covered with snow or slush. By Sunday afternoon though MnDOT was getting those areas cleared and the roads were getting back to normal driving conditions, according to MnDOT's www.511mn.org.
The city of Willmar called a snow emergency from 10 p.m. Sunday to 6 a.m. Monday for the central business district in downtown Willmar.
While the weather was challenging in west-central Minnesota, up north Mother Nature really put on a show. As of Sunday afternoon, there were still places in and around Duluth that were impassable and a no-travel advisory had been put into effect across the city. A portion of I-35 was closed for a time due to conditions and the Park Point area was open only to residents, the Duluth News Tribune reported. The city even saw some flooding.
The weather service reported 22 inches of snow around Duluth, with Lester Park coming in with 23.5 inches and Hermantown totaling 21.7 inches.
According to a snowfall map from the weather service, a large swath of the northern half of the state saw snow totals ranging from 6 to 24 inches from Friday to Sunday morning. The southern half mostly saw totals around 1 to 6 inches, with lesser amounts near the Iowa border.
A reprieve is on the way, as the weather service is forecasting sunshine for the rest of the week. In Willmar, sunny skies and temperatures in the upper 20s and low 30s are expected through the week.
1
/
2:
A car heads north on slush-covered Highway 71 Friday evening in Willmar after the one of several snowstorms this past week. Erica Dischino / West Central Tribune
2
/
2:
While Highway 212 through Olivia was clear of snow and ice, residential streets in town were still slush covered Sunday afternoon as snow removal crews continued to clear driveways and streets. Shelby Lindrud / West Central Tribune.